Hotel services in Azerbaijan to be evaluated via new method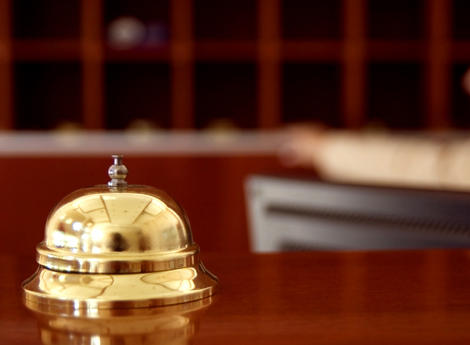 By Trend
After the implementation of new national hotel system in Azerbaijan, classification of hotels will be held every four years, chief executive director of the new Azerbaijan Hotels Association Gunay Saglam told Trend Dec. 6.
She said that an anonymous guest will visit a hotel two years after stars are assigned to it, after which it will be defined whether the hotel service corresponds to the assigned stars.
Saglam also noted that hotel owners will be informed in advance about the classification criteria, and the information will be posted on the corresponding website.
She reminded that the application of a new national hotel classification system will start in September-December next year.
"When creating a new hotel classification system, the European experience was taken as a basis," said Saglam.
She added that hotels that do not pass the classification, will be given time to repeat this process.
"The Association's activities are aimed at supporting hotels," she said. "The star-rating process, carried out for marketing purposes, will serve to hotels' recognition on a regional and global scale."
Earlier, Saglam said that a commission on the hotel classification system will be created in May next year, and trainings in this area will be organized for hotels in June-August.
"There are 500-600 hotels in Azerbaijan," she noted. "All of them will be informed about this, so we will gather all representatives of the hotel industry from Baku and the districts."
---
Follow us on Twitter @AzerNewsAz