25 December 2013 17:49 (UTC+04:00)
1 466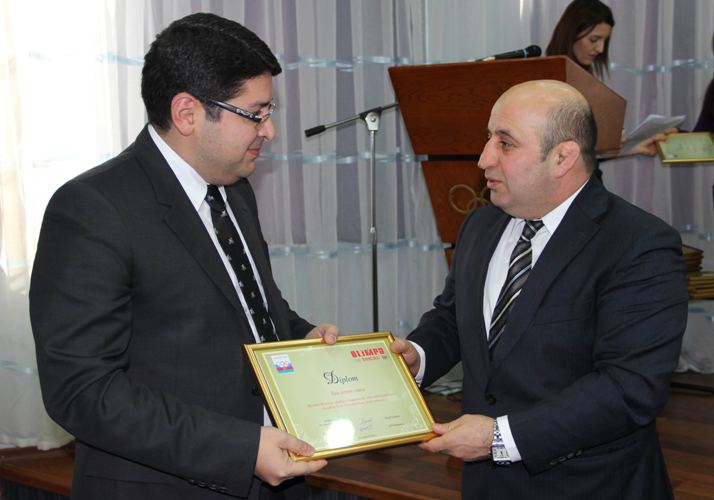 By Nigar Orujova
The Tour d'Azerbaijan cycling tour was nominated as the best event of the year in Azerbaijan.
"Towards the Olympus" magazine and "Olympic World" newspaper issued by the Azerbaijan National Olympic Committee (NOC) announced the results of nomination in the best sports events held this year.
Organized by Azerbaijan Cycling Federation (ACF) and dedicated to the 90th anniversary of national leader Heydar Aliyev, the tour was held in Baku and Azerbaijani regions on May 2013.
It ended with the victory of Tomas Vaitkus, one of the athletes of the Lithuanian national team.
The award was presented by vice-president of the NOC Khazar Isayev to General Secretary of ACF Farhad Aliyev.
Isayev highlighted the paramount role of the "Tour d' Azerbaijan" in Azerbaijan's sports, and wished success for the Federation in any future activity.
The second such tour in Azerbaijan brought together 25 teams from 24 countries. The International Cycling Union (UCI) Europe Tour 2.2 Category tour was organized with the support of the Youth and Sports Ministry, the National Olympic Committee, and the UCI.
The first professional cycling competition took place in Azerbaijan in May 2012 with the participation of 17 teams from 15 countries.
Holding the annual cycling competition in Azerbaijan shows the rising domestic interest in the sports.
Lack of cycling tracks and cycling sport infrastructure are obstacles for the speedy development of the sports in the city, but the state has taken some measures to develop cycling. A bike park recently opened in Baku, and the construction of cycling tracks is also planned.
Azerbaijan will ensure the establishment of schools and clubs for cycling in the near future, ACF vice president Sahib Alekperov has said earlier.
Related News