Azerbaijan successful at Paralympic Games in France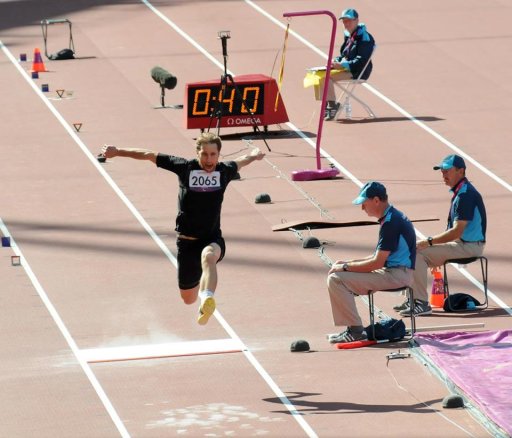 By Nazrin Gadimova
Azerbaijani Paralympians have achieved great success at the Paralympic Games in Lyon (France), Head of the "Helping athletes with disabilities" public association, member of the National Paralympic team Kamal Mammadov said.
French city Lyon hosted the 2013 IPC Athletics World Championships on July 19-28. Around 1,300 athletes from 90 countries attended competitions.
According to Mammadov, Azerbaijan was represented by ten athletes. Vladimir Zayets set a world record with a score of 15,3 meters in the triple jump and took first place at the world championships, Samir Nabiev and Kamil Aliyev won silver medals in the discus throw and long jump accordingly, and Rza Osmanov won bronze in the discus throw.
Mammadov thanked everyone who supported them and said that Paralympic movement and competitions receives much attention in Azerbaijan today.
The Paralympic Games is an international multi-sport event, involving athletes with physical and intellectual disabilities, including mobility disabilities, amputations, blindness, and cerebral palsy. Winter and Summer Paralympic Games are held immediately following the respective Olympic Games since 1988. All Paralympic Games are governed by the International Paralympic Committee (IPC).