Qarabag FC is in Europa League group stage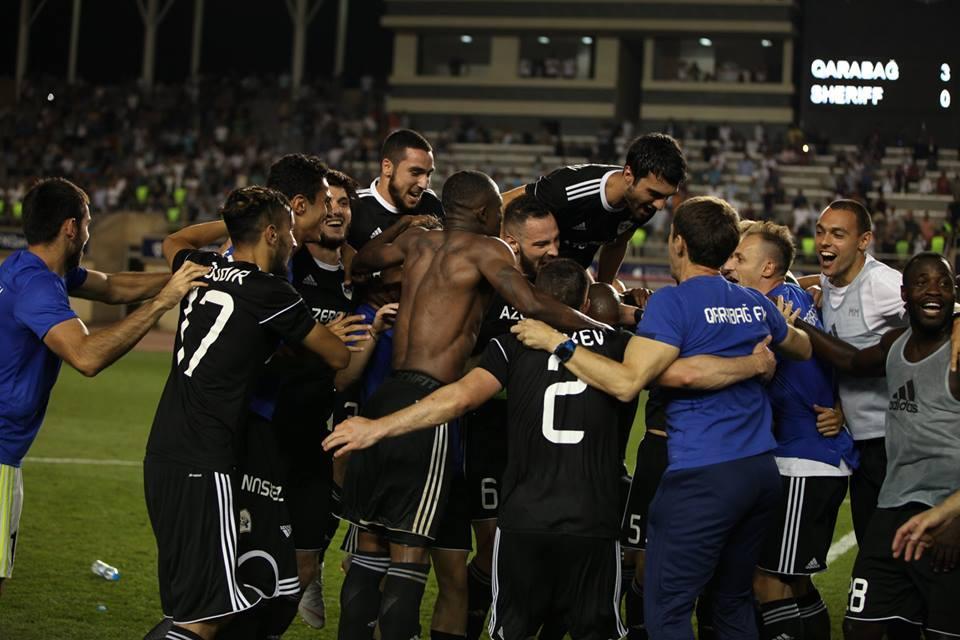 By Naila Huseynli
The match between Qarabag FC and Moldavian Sheriff FC on August 30 in Baku in the framework of the play-off round of the UEFA Europa League ended with the victory of Qarabag FC, 3:0.
Aghdam representative, who lost in the first match with minimal score, was very active in the game. In the 9th minute Maksim Medvedev's shot was clear. The difference has increased in the 41st minute following Qarabag's dangerous attacks. Donald Gerye defeated Moldovans with a score of 2:0.
In the 55th minute Filip Ozobic scored 3:0, and the game ended with this score.
Gurban Gurbanov, head coach of Qarabag FC, also made a speech at a press conference after the game. He said: "It was difficult for us to prepare for this game. We were thinking about the result. Today we played very well, we did what we could in the square. I congratulate the club management and our fans on the victory. There is no need to talk about the opponent. I wish them good luck".
The Europa League group stage draw will be held on August 31.
Last season, the Qarabag football club qualified for the group stage of the UEFA Champions League for the first time in the football history of Azerbaijan. Earlier, the club consistently tree times competed in the group stage of the Europa League.
---
Follow us on Twitter @AzerNewsAz