23 June 2016 12:27 (UTC+04:00)
1 435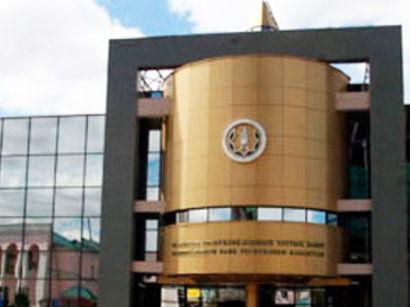 By Nigar Abbasova
The share of interventions of the Kazakh National Bank into the country's foreign exchange market decreased by 29.1 percent in May, 2016.
The interventions of the Bank in the form of currency purchases amounted to $ 728.3 million as compared to the rate of 830.9 million in April 2016.
The tendency of the sale of cash funds by the population through currency exchange offices was also observed in the currency market. As much as $ 183.8 million was sold in May 2016.
The decision of the Bank to conduct foreign exchange interventions is aimed at stabilizing the situation on the domestic currency market.
The value of tenge, Kazakh national currency began to decline after the joint decision of the country's government and National Bank on the switch into the floating exchange rate in August 2015. Thus the exchange rate for the currency mainly depends on the demand and supply in the forex market driven by both internal and external economic factors.
As a result, the exchange rate dropped by half against the U.S. dollar during six months. In January 2016 the currency faced its lowest level at the rate of 383.91 of the USD
The National Bank does not directly define the exchange rate but is eligible to resort to currency interventions should the financial system faces threats of destabilization.
Previously, Daniyar Akishev, Chairman of the country's National Bank said that the financial institution intends to continue the policy of free-floating exchange rate which reserves the right to participate in the currency market to prevent sharp fluctuations in case of a threat to financial stability.
The Bank has started to publish information on foreign exchange intervention and other transactions implemented in the monetary market of the country on its website on a regular basis since April 1. The decision is taken with the view of increasing transparency of operations in the monetary policy of the country.
Th Official exchange rate of the US dollar and euro to Kazakh tenge was set at 336.73 tenge and 380.17 tenge respectively on June 23.
--
Nigar Abbasova is AzerNews' staff journalist, follow her on Twitter: @nigyar_abbasova
Follow us on Twitter @AzerNewsAz
Related News