Iran's 2016 budget based on $35-40 oil a barrel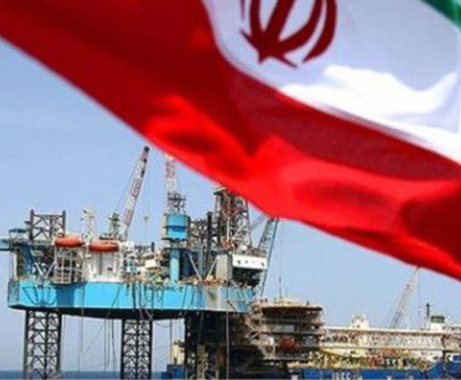 By Sara Rajabova
The sharp drop in crude prices affected the energy-rich Iran's budget as well. The Iranian government has counted on $35 to $40 per barrel for oil in drafting the country's next-year national budget.
The government of President Hassan Rouhani has drafted the annual budget for the next calendar year (21 March 2016-2017) by anticipating sales of oil at an average price of $35 per barrel, according to Iranian media.
Mansour Moazzami, an advisor to Iran's Oil Minister Bijan Zangeneh, said the government will present the budget to the Parliament before next Thursday.
Moazzami said the overall oil sales for the next calendar year are expected to reach $22 billion, adding that tax revenues are also expected to reach 850 trillion rials ($28 billion) from March 2016 to March 2017.
President Rouhani earlier announced that the government has decreased the reliance on oil to 25 percent in the budget bill for March 2016-2017.
Iran's media reported on December 27 that the price of the country's heavy crude oil had plunged below $30 per barrel for the first time in almost 20 years in mid-December trade.
Shana news agency – affiliated to Iran's Oil Ministry – said in a report that the country had sold heavy crude at $29.4 per barrel in the week ending on December18.
The report added that Iran had also sold its light crude at $35.1 per barrel over the same period. Both figures show major drops from standard levels of the previous months. The average price of Iran's heavy oil stood at $48.6 since March, Shana added. The average price of the light oil stood at $50.6.
However, Tehran announced that it is ready to sell its oil even at prices below $ 30 a barrel.
Moreover, the country's Finance Minister Ali Tayyeb-Nia has recently emphasized that Iran had provided the required preparations to deal with the economic impacts of oil prices even as low as $30 per barrel.
Tayyeb-Nia said a large part of those preparations focuses on the implementation of a comprehensive national taxation program which is already on the agenda of the government.
The Islamic Republic plans to produce around 500,000 barrels per day. Zangeneh said in the coming months it will again be increased by 500,000 to reach one million barrels per day.
Iran is seeking to regain its position in world markets, and urge OPEC members to cooperate in this matter.
Iran is looking forward to the removal of the sanctions in the coming weeks. The lifting is to be carried out under the Joint Comprehensive Plan of Action which was reached between Iran and the group 5+1 (the US, UK, France, Russia, China, and Germany) in July.
--
Sara Rajabova is AzerNews' staff journalist, follow her on Twitter: @SaraRajabova

Follow us on Twitter @AzerNewsAz