Uzbekistan plans to up gold output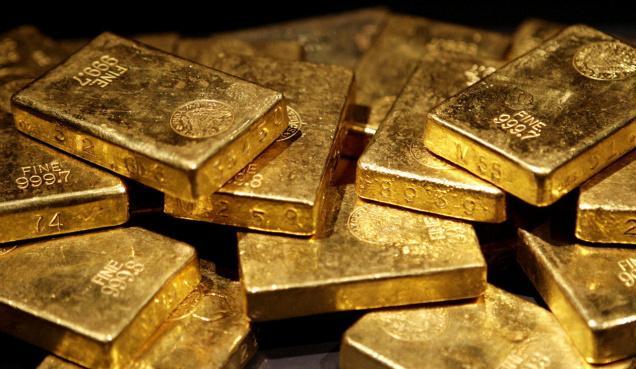 By Vusala Abbasova
Uzbekistan plans to increase gold production by 20-30 percent, up to nearly 120-130 metric tons per year in 2015-2019, representative of the State Committee on Geology and Mineral Resources of Uzbekistan told Trend/
The increase in gold production is planned to be achieved through the development of new deposits.
Uzbekistan has achieved these objectives by the introduction of new gold deposits - thus the results of 2014 increased gold production by 4% to 102 tons compared to the year 2013, referring to materials USGS (United States Geological Survey).
Uzbekistan is ranked fourth in the world for gold reserves of after South Africa, the USA and Russia and the second place among CIS countries after Russia.
The main producers of gold in Uzbekistan are Navoi and Almalyk Mining and Metallurgical Combine.
Navoi MMC is one of the largest gold producers in Central Asia. The main base of the company is a gold deposit "Muruntau" (Central Kyzylkum), which improvement has been conducted since 1967. As part of the plant there are two gold processing plants HMP-2 Zeravshan and HMP -3 Uchkuduk.
The share of the Almalyk MMC accounts for up to 20 percent of gold production in the country. Fields "Kyzyl Olma" and "Kochbulak" in the Tashkent region are the major mining base of Almalyk MMC.
Within five years in its projects to increase gold production at Navoi and Almalyk, MMC plans to invest more than $ 1.1 billion.
Furthermore, Navoi MMC plans to build four new gold mines for a total value of 330 million dollars, as well as modernize the existing career "Muruntau" and "Zarmitan" with a total project value of $ 485 million.
By 2020 Almalyk MMC plans to complete the construction of two underground mines based on deposit "Kyzyl Olma" worth 185 million dollars.
The projects will be financed through the company's own funds, banks and loans from the Uzbek Reconstruction and Development Fund of Uzbekistan.
--
Follow us on Twitter @AzerNewsAz