Tbilisi reveals approximate date for NATO training center's opening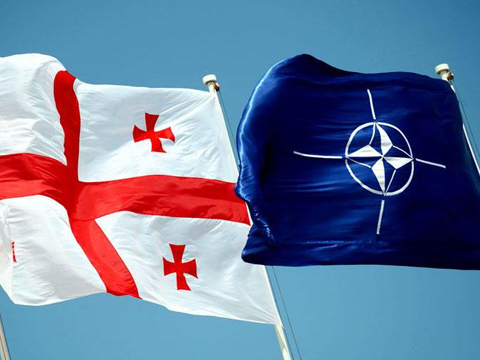 By Mushvig Mehdiyev
Tbilisi confirmed the approximate opening date of the NATO-Georgia joint Training and Assessment Center.
Deputy Defense Minister, Levan Girsiashvili said the center would be launched in Tbilisi by the end of this fall.
At a joint press-conference with the Head of the Georgia-NATO Liaison Office, William Lahue, Girsiashvili said the facility "poses no threat to regional stability" as it is not a military base.
"There are some opinions that the center might pose a threat. I want to stress that the creation of the Training Centre, which was foreseen by the NATO-Georgia Substantial Package, is not a danger because it is not a military base, but a center for training and assessment," he said.
Moscow's opinion on the Georgia-NATO joint training center is quite critical as rulers in the Kremlin claim that the center acts as a source of danger in the region.
However, Girsiashvili said the final decision about the precise location of the center has yet to be made.
"Following the visit of the NATO Assessment Team, we will determine the location and prepare the first draft of the project based on the presented recommendations," he added.
Lahue, head of the NATO Assessment Team who arrived in Georgia to study the process of establishing the joint Training Center, also confirmed the peaceful purposes of the facility.
"The main goal of the center's establishment is to support Georgia. The organization will be located on a Georgian military base. Several officers of NATO will be present at the base but they will work together with their Georgian colleagues and this is not a threat seen from the military angle," he said.
Earlier last week, NATO Deputy Secretary General Ambassador, Alexander Vershbow said the Georgian Vaziani military base would perfectly fit to establish the joined training and assessment center.
He expressed his hope that the Georgian side will make its decision about the training center's final location together with NATO experts in the near future.
- - -
Follow Mushvig Mehdiyev on Twitter: @Mushviggo
Follow us on Twitter: @AzerNews