Russia eyes creation of currency union within EEU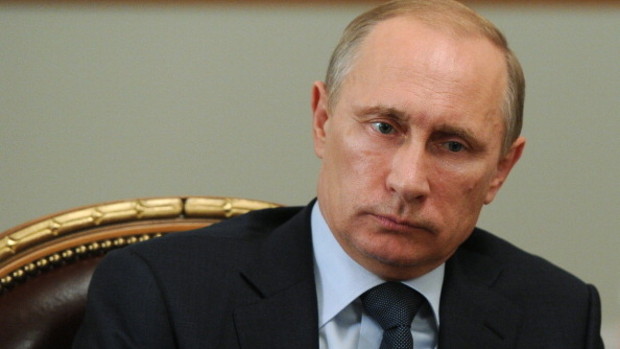 By Sara Rajabova
Russia is considering the creation of a currency union within the Eurasian Economic Union.
Russian President Vladimir Putin has ordered both the Central Bank and government to look into the immediate implementation of a common currency policy within the framework of the EEU bringing together Armenia, Belarus, Kazakhstan, and Russia.
"The Bank of Russia together with the government in cooperation with central (national) banks of the member states of the Eurasian Economic Union should outline the main directions of integration in monetary and financial spheres in the framework of the Eurasian Economic Union and address the issue of expediency and possibility of creation of a currency union in the long view," Putin's instruction published on the official website of the Russian president reads.
The Russian prime minister and head of the Central Bank are to report about implementation of the instruction before September 1, 2015, the Charter'97 Press Center reported.
The Eurasian Customs Union has been formed by Russia, Belarus and Kazakhstan in 2010. The transition of the ECU into an EEU began in January 2015. On January 1, the treaty between the presidents of Russia, Kazakhstan and Belarus authorizing the EEU went into effect. The EEU aims at promoting free movement of goods, capital, and people between all member states.
Kyrgyzstan has signed an accession agreement to join the Russian-led Eurasia EEU last December, in view of joining the organization in May 2015.
The Supreme Eurasian Economic Council signed a package of documents aimed at promoting the integration and improving the activities of the bodies of the union in Moscow on 23 December 2014. The member states determined the list of services that will be governed by the single market rules from 1 January 2015, including retail and wholesale services, hotel, restaurant, construction, agricultural and other services.
The single pharmaceutical market and the common market of medical products in the EEU will become operational on 1 January 2016.
The common electricity market will be launched in 2019, the single oil and gas market in 2025. The common financial market is expected to be developed by 2025.
--
Sara Rajabova is AzerNews' staff journalist, follow her on Twitter: @SaraRajabova

Follow us on Twitter @AzerNewsAz