GM Uzbekistan cuts sales in Russia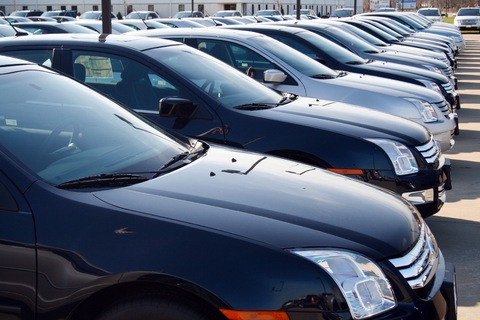 GM Uzbekistan JV sold some 37,695 cars in Russia in 2014 or 38 percent less than in 2013, the Automobile Manufacturers' Committee of the European Businesses Association said.
Russia is the main export market of the GM Uzbekistan JV, which is located in the city of Asaka, Andijan Province, Uzbekistan.
GM Uzbekistan sold 2,340 cars in Russia in December, or 62 percent less than in the same month of 2013.
The company held 0.9 percent of car sales market in Russia in December 2014 compared to 2.3 percent in the same period of 2013.
JV GM Uzbekistan took the 14th place in terms of sales of cars in Russia on the results of 2014. The share of the Uzbek car production in Russia amounted to 1.5 percent in 2014 against 2.2 percent in 2013.
In 2013, GM Uzbekistan reduced car sales in Russia by 31.1 percent to 60,829 compared to 2012.
GM Uzbekistan or formerly known as UzDaewooAuto was created in 1996 on a parity basis by Uzbekistan and South Korean Daewoo Motors.
In 2005, Uzbekistan acquired Daewoo's shares in UzDaewooAuto. In 2007, Uzavtoprom (Uzbek Association of Automotive Industry Enterprises) and the U.S.-based General Motors signed an agreement to establish the GM Uzbekistan with an authorized capital of $266.7 million.
General Motors owns 25 percent shares in the GM Uzbekistan plus one share with a possibility of increasing it to 40 percent. At the moment, 75 percent of the shares belong to the Uzavtoprom.
GM Uzbekistan manufactures nine car models, including two models of Chevrolet – Captiva and Malibu using the semi knocked down (SKD) technology.
In 2013, GM Uzbekistan increased car production by 4.5 percent up to 246,031 compared to the same period of 2012.
The Uzbek car manufacturer also exported some 90,200 cars in 2013 (a 2.3 percent growth).
- - -
Follow us on Twitter @AzerNewsAz