EBRD launches new information campaign in Kyrgyzstan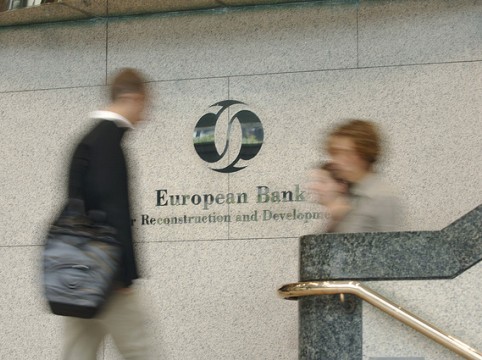 By Aynur Jafarova
The European Bank for Reconstruction and Development (EBRD) has launched a new information campaign in Kyrgyzstan about the value of external advice for small and medium-sized enterprises (SMEs).
"The launch will be marked by an opening speech from EBRD's First Vice President Phil Bennett, who will talk about the importance of know-how for the development of individual SMEs and for the growth of the wider economy," EBRD said on July 1.
Ahead of the event Phil Bennett said small and medium-sized businesses will be one of the key priorities of EBRD's new country strategy for Kyrgyzstan.
"The Bank is already deeply committed to SMEs in Kyrgyzstan, working to increase access to finance through local banks and microfinance institutions, and to help SMEs gain access to expert advice. Today's event will highlight our commitment to providing companies with know-how. Elsewhere, we are exploring new options to increase our SME lending," he said.
The information campaign focuses on the value of knowledge for business, on how it can help improve a company's performance and bring commercial success. The campaign will be launched in 25 countries, from southern and eastern Europe to North Africa, Russia and Central Asia.
Ambassador of Switzerland to Kyrgyzstan Rene Holenstein said one of Switzerland's strategic priorities for the development of the private sector is to enhance the competitiveness of small and medium-sized enterprises.
"The EBRD's advisory program in Kyrgyzstan is a key program of the Swiss Private Sector Development portfolio," he said.
The launch will gather representatives of government, international organizations, financial institutions, SMEs and business associations to welcome the new campaign and discuss the EBRD's advisory work with SMEs in Kyrgyzstan.
The high-level EBRD delegation is visiting Bishkek from June 29 to July 1 to discuss the new draft EBRD strategy for Kyrgyzstan.
The EBRD has been helping small and medium-sized businesses in Kyrgyzstan access external advice since 2005. This has been made possible thanks to donor funding from the Swiss government as a core-funder, and co-financed by Japan and the U.S., as well as from the EBRD's Shareholder Special Fund.
Since the beginning of its operations in the country, the EBRD has invested close to €470 million ($ 637 million) in Kyrgyz economy through 112 projects supporting various sectors and industries.
The current EBRD portfolio in Kyrgyzstan is represented by 51 projects amounting to almost €230 million ($312 million) in the natural resources, financial, infrastructure and industry (agriculture, manufacturing and services, property and tourism) sectors.