China opens gas processing plant in Turkmenistan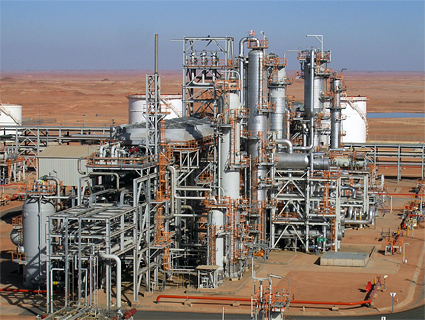 By Aynur Jafarova
China National Petroleum Corporation (CNPC) has opened a gas processing plant in Turkmenistan, a source close to Turkmenistan's energy sector said.
The capacity of the new plant in the Lebap region stands at about nine billion cubic meters of gas per year. The project cost is estimated at more than $600 million.

China, a major energy consumer, and Turkmenistan, a major energy producer, enjoy a natural advantage and huge potential in energy cooperation.
China is one of the key buyers of Turkmen gas, and intends to increase its annual purchases up to 65 billion cubic meters of gas.
Turkmenistan is one of the key players in the energy market of the resource-rich Caspian region. The Central Asian state has the world's fourth largest natural gas reserves after Russia, Iran, and Qatar, and produces about 70-80 billion cubic meters of gas per year.
As part of its energy strategy, Turkmenistan plans to increase the production volume and export of natural gas, and diversify the routes of supply to major world markets.
Under the Program for Oil and Gas Development, the country's annual natural gas production is planned to reach 250 billion cubic meters by 2030, mostly for export purposes.
Furthermore, stable growth is observed in the turnover between Turkmenistan and China. The annual volume of exports and imports is around $9 billion.