Uzbekistan inks 3 loan agreements worth $150 mln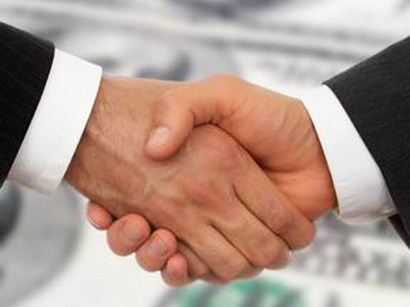 By Aynur Jafarova
Uzbekistan has signed three loan agreements with international financial institutions in the first quarter of 2014, which envisage attraction of funds worth $151 million, Trend Agency reported.

In particular, Uzbekistan and the Asian Development Bank (ADB) signed a loan agreement on the implementation of the project on solid waste management.

The project worth $76.2 million aims at improving the collection, transportation and disposal of solid household waste, as well as improving the sanitation conditions of the Tashkent region.

The loan is allocated for the period of 20 years, including a five-year exemption period.
Also, Uzbekistan and ADB signed a loan agreement worth $42 million for implementation of the project on reconstruction of sewerage systems of Ferghana and Marghilan cities.

The loan is allocated by the Asian Development Fund and is the fourth and last tranche of the debt package of ADB in the amount of $300 million approved by the bank in September 2009.

The funds of the fourth tranche will be used to modernize the water supply system of Ferghana and Marghilan.
The Uzbek government has also attracted $40 million of additional funds of the International Development Association (IDA, included in the World Bank Group) within the framework of the Agricultural Enterprises Support Project Phase II.

The funds were allocated to finance the farmers and growing of their working capital through local financial institutions.

Additional credit is granted for 25 years with five-year exemption period, at an interest rate of 1.25 percent per annum.
Uzbekistan joined the ADB in August 1995. Currently, the portfolio of cooperation between Uzbekistan and the ADB includes 40 projects worth $14.5 billion.
Uzbekistan and the ADB are jointly implementing the strategically important investment projects and programs such as the construction of two steam gas units with a total capacity of 900 MW at the Talimarjan thermal power plant, a large scale program of road construction and reconstruction, building the Ustyurt Gas Chemical Complex at Surgil deposit and a housing program in rural areas.
Uzbekistan joined the WB in 1992. The WB's mission in the country is to improve people's livelihood by supporting economic reforms, contributing to the modernization of the country's social sectors and infrastructure, and sharing its knowledge and experience with the government and the people of Uzbekistan. The WB's current commitments to Uzbekistan amount to over $1 billion.