1 November 2013 14:08 (UTC+04:00)
1 774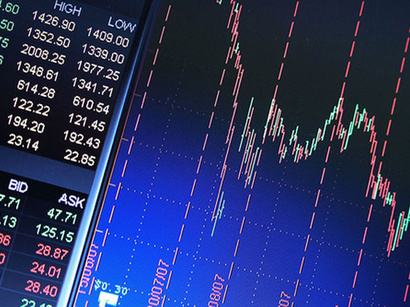 The inflation rate for the 12-month period ending in the seventh Iranian calendar month of Mehr , which ended today hit 36.2 per cent, the ISNA reported.
The mentioned figure shows a 0.2 per cent rise compared to the previous month.
The Statistical Centre of Iran has announced that the point-to-point inflation rate of the seventh month stood at 32.3 per cent, 4.7 percent less than the previous year, Mehr News Agency reported.
Iran's average monthly inflation rate was 25.4 percent during the previous Iranian calendar year which ended on March 20.
Iran's inflation rate is hoped to decrease by 6-7 percent by the end of the current Iranian calendar year (March 20, 2014), ISNA quoted Iranian economy minister Ali Tayyebnia as saying.
The inflation rate is expected to decrease through curbing runaway liquidity growth, he added.
Adopting proper and efficient monetary and fiscal policies will help curb the inflation rate, he said.
On October 9, Mehr News Agency quoted a report by the Statistical Center of Iran as saying that the inflation rate in Iran's rural areas was 42.3 percent in the Iranian calendar month of Shahrivar, which ended on September 22.
The figure rose 0.9 percent compared to its preceding month of Mordad, which ended on August 22.
Meanwhile, the point-to-point inflation rate hit 42.7 percent.
On October 1, IRNA quoted Iranian president advisor Masoud Nili as saying that Iran's economy needed major reforms.
The national economy needed reforms in foreign currency, cash subsidies, privatization, and the banking sectors, he said.
Once the four sectors of the economy are reformed, economic activities will go on normally and then economic improvement will occur, he explained.
Either economic reforms have not been carried out at all in recent years, or have not been carried out correctly, he noted.
Related News