CNPC to join Kashagan project within month: source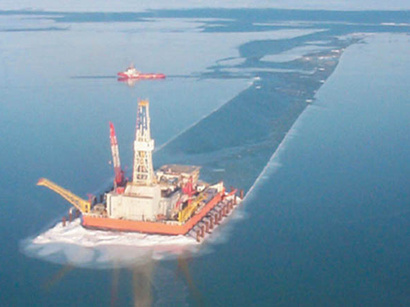 By Aynur Jafarova
All official procedures for joining of the Chinese energy giant China National Petroleum Corporation (CNPC) to the project on the development of Kazakhstan's Kashagan field will be completed within a month, a source in the Kazakh oil industry told Baku-based Trend news agency last week.
"All the procedures for joining of the CNPC to the project on development of Kashagan should be completed by late October. In case of urgency, the Chinese company will become a competent stakeholder of the project within a month as well," the source said.
Kashagan is one of the largest fields discovered in the past 40 years. Recoverable oil reserves of the field are estimated at 11 billion barrels, whereas total geological crude reserves stand at 35 billion barrels. Besides, natural gas reserves are estimated at over 1 trillion cubic meters.
Experts believe that future development projects would open up the opportunities to increase the production volumes significantly and this will turn Kashagan into one of the largest suppliers for the world energy market.
The North Caspian Operating Company B.V. is the operator of the North Caspian Project. CNPC became a shareholder in Kashagan with an 8.3 percent stake on 7 September 2013 by acquiring the share of ConocoPhillips in the production sharing agreement on the development of field.
Senior analyst of the Agency for Research of Investments Profitability Murat Abulgazin believes that accession of the CNPC to the project on development of the Kashagan field will yield positive results.
"China gives concrete proposals and proposes concrete financing. The company is pragmatic, practical and works actively and offensively. This is normal. While other investors think and trade too much, someone should actively pass to the onset," Abulgazin said.
According to him, China is interested in the energy resources of the Caspian Sea, as China's economy grows day by day and subsequently, the demand for energy resources also increases.