U.S. eases sanctions on Iran, expanding list of medicaments and equipment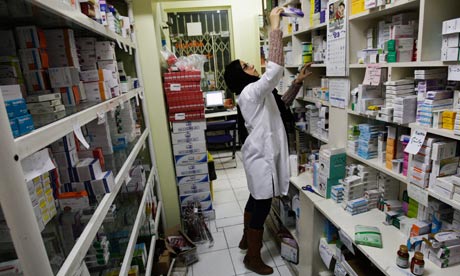 By Sara Rajabova
The United States Treasury Department on July 25 expanded the list of medicaments and equipment which are allowed to be exported to Iran without special permission in order to meet humanitarian needs of this country.
According to reports, the list of medicaments and equipment, which can be exported or re-exported to Iran, without preliminary permission of the U.S Treasury Department, was expanded in accordance with the licenses issued in October, 2012.
U.S. officials have said earlier that they have tried to sanction Iran without unduly harming ordinary Iranians, granting licenses, for example, to U.S. companies that want to export pharmaceuticals, medical devices, food and other humanitarian goods to Iran.
But taking into account the difficulties that some companies still face, the U.S. Treasury Department expanded the list of items that are permitted for export without a special application, adding devices like electrocardiograph and dialysis machines.
According to Reuters, the U.S. Treasury's undersecretary for terrorism and financial intelligence David Cohen said the wider list should allow these medical supplies to get to Iranians more quickly.
He also noted that the U.S. will continue to exert pressure on Iran, while ensuring that actions do not impact humanitarian needs of the Iranian population.
U.S. officials had previously claimed that their sanctions on Iran over the country's nuclear energy program were not targeting ordinary Iranians. However, the imposed sanctions on Iran over its nuclear program seriously hit the country's pharmaceutical sector, as the blacklisting of major Iranian banks has made it extremely difficult to find smaller banks able to carry out transactions for humanitarian goods.
The main problem that Iran's medical sector has faced is that restrictions on Iran's access to international banking networks obstacles to pay for imported medicine and equipment.
Iran's currency value plummeted after the imposition of new sanctions, which resulted in the worsening of the already high inflation rates.
The created situation has mostly threatened the patients with cancer, muscular dystrophy, amyotrophic lateral sclerosis (also known as motor neurone disease) and hemophiliac patients.
The United States and some of its western allies have tightened economic sanctions on Iran to curb its nuclear program. However, Iran denies the allegations, saying its nuclear program is only for peaceful purposes such as generating electricity and making medical isotopes.