22 July 2013 16:36 (UTC+04:00)
974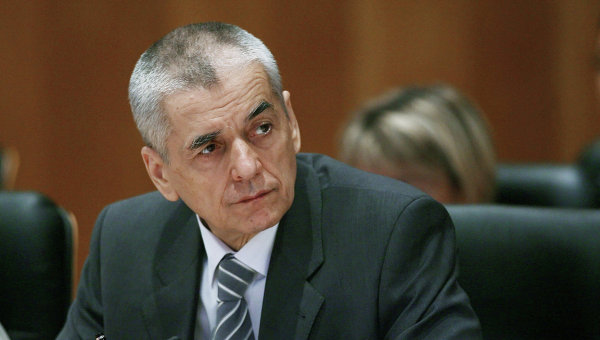 By Nazrin Gadimova
Director of the National Centre for Disease Control of Georgia Amiran Gamkrelidze said that Chief Sanitary Inspector of Russia and Head of the Rospotrebnadzor Gennady Onishchenko's statement on activity of the American laboratory in Georgia "does not correspond to reality".
Last week Onishchenko said this lab is a threat to Russia from the point of view of the spread of infectious diseases.
According to Onishchenko, the work of the American biological laboratory in Georgia violates international conventions, is a threat to Russia and will influence the development of economic ties.
"Russia sees this as a direct violation of the BWC (The Convention on the Prohibition of the Development, Production and Stockpiling of Bacteriological (Biological) and Toxin Weapons and on their Destruction)," Onishchenko said. "And it's powerful offensive potential. With the expansion of contacts, deliveries of the wine products, vegetables, and other agricultural products to the territory of Russia our anxiety about the presence of the U.S. Navy's powerful biological laboratory on Georgian territory, which is not controlled by the Georgian authorities, will increasingly grow," he said.
"Rospotrebnadzor welcomes the positive development of cooperation with the Georgian side on the restoration of economic ties. The day when Russia will put a million liters of wine products from Georgia is approaching. But the factor of presence of the U.S. Navy's military laboratory on Georgian territory will have a sharply restrictive influence," Onishchenko said.
Previously, Russia was provided with the full information on the activities of the laboratory. Moreover, the Russian scientists have visited the laboratory.
As special envoy of the Georgian Prime Minister on relations with Russia Zurab Abashidze said, Russian scientists have expressed satisfaction with the high level of work of the laboratory.
Related News