Ex-minister urges Georgia to negotiate with Russia alongside Western partners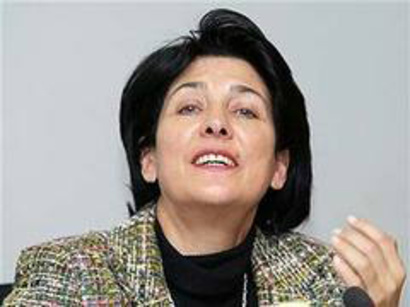 Georgia needs to negotiate with Russia along with its European and American partners, former Foreign Minister Salome Zurabishvili said Wednesday on Rustavi 2 TV channel.
According to her, the normalisation of relations with Russia is possible through negotiations.
"Maybe, it is normal that the severity in relations comes to an end and something new has started. Negotiations should take place. However, it must be alongside our European and American partners.
"The Geneva format does not mean anything for me as due to the actions of the previous government, we no longer participate in the major formats of Geneva talks. We are a small country that does not have enough strength to stay one on one during the talks. We need the partners we have lost," Zurabishvili said.
Large scale military actions were launched in South Ossetia on August 8, 2008. Later, Russian troops occupied Tskhinvali and expelled the Georgian military. Russia recognised the independence of South Ossetia and Abkhazia in late August. In response, Tbilisi ended diplomatic relations with Moscow and has called the two unrecognised republics of Abkhazia and South Ossetia occupied territories.