Ukraine war shifted security policy in Baltic Sea region, says German FM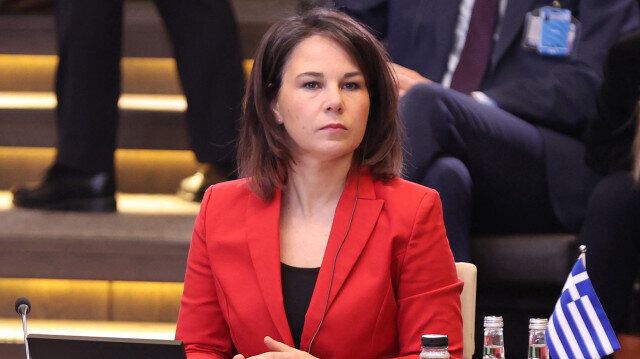 Russia's war on Ukraine shifted the security policy in the Baltic Sea region, as states lost trust in a partnership established in 1992, the German foreign minister said on Friday.
Annalena Baerbock was referring to the Council of the Baltic Sea States (CBSS), a political forum for regional cooperation from which Moscow withdrew last May. Its membership was suspended over its "special military operation" in Ukraine two months ago.
Addressing a press briefing with Norwegian Foreign Minister Anniken Huitfeldt and Finnish State Secretary for Foreign Affairs Johanna Sumuvuori after a ministerial meeting of the CBSS in Wismar, Germany, Baerbock said: "With its war of aggression against Ukraine, Russia shifted the security policy coordinates in the Baltic Sea region as well. The trust we had placed in a partnership since 1992 was gone."
Germany assumed the CBSS presidency for one year in 2022, and Finland would take charge on July 1.
Baltic Sea partners will not just sit back and watch this "Russian violation of international law," and that's the reason why Russia quit the organization, she said.
"We are committed to freedom and territorial integrity of Ukraine. And we stand in full solidarity with the people in Ukraine in their fight for freedom and peace as long as it takes," Baerbock added.
She argued that Ukrainians "want nothing but, as we do, [to] live in freedom and a peaceful neighborhood with Russia and other states."
The foreign minister said the Ukraine war led the Baltic Sea partners to get closer in ties. "We need NATO for security in the Baltic Sea region," Baerbock said, welcoming Finland's membership into the US-led military alliance and expressing hope for Sweden's accession "as soon as possible."
---
Follow us on Twitter @AzerNewsAz