Tajikistan significantly increases electricity exports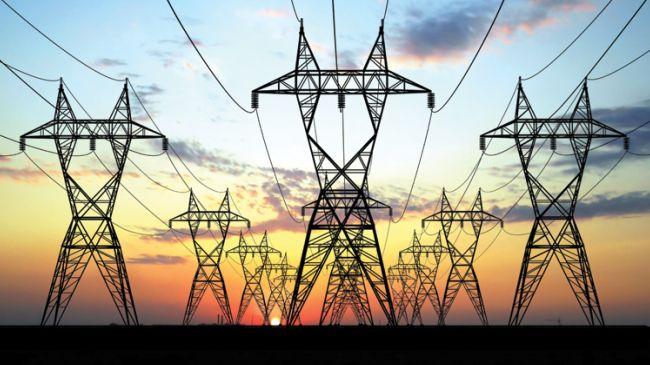 By Kamila Aliyeva
Tajikistan increased the export of electricity to neighboring countries.
According to statistical data, the amount of electricity exports for the first eight months of this year amounted to over $ 62.2 million, which is 56.6 percent or $ 22.5 million higher than in the same period of last year, Avesta reported.
During this period, the volume of electricity production in the country amounted to over 13.5 billion kWh, which is 10.1 percent more than in January-August 2017.
About 12.9 billion kWh of the total volume was produced by hydro power plants. Only in August this year, the country produced 1.9 billion kWh of electricity.
The main buyers of Tajik electricity are Afghanistan and Uzbekistan.
Tajikistan this year plans to increase the export of electricity to Afghanistan by 200 million kWh. At the beginning of this year, first deputy chairman of Barki Tojik Madumar Asozoda said that last year Tajikistan exported 1.3 billion kWh of electricity to Afghanistan. According to the agreements, the figure is planned to increase to 1.5 billion kWh this year.
According to Asozoda, in 2017 Tajikistan exported electricity to neighboring Afghanistan at a price of 4.081 cents per kilowatt-hour. Under an agreement signed earlier between the energy departments of the two countries, the cost of Tajik electricity for Afghanistan increases by 3 percent annually. The term of this agreement on tariffs is valid until 2029. The amount of electricity export to neighboring Afghanistan last year was $ 52.3 million.
Tajikistan has restored electricity supplies to Uzbekistan since April this year after a nine-year break. In total, according to the agreements, Tajikistan will supply up to 1.5 billion kWh of electricity to the neighboring country.
Tajikistan exports electricity to Uzbekistan at a price of 2 U.S. cents per kilowatt.
Tajikistan can export up to 5 billion kWh of electricity. Seasonal recipients of Tajik electricity are Afghanistan and Kyrgyzstan (1.5-2 billion kWh) along with Uzbekistan.
Over 18 billion kilowatt hours of electricity, which allowed the country to provide electricity without imposing a limit, were produced in Tajikistan in 2017.
Previously, Central Asia had a unified energy system. It included 83 power plants with total capacity of 25,000 megawatts in the territory of Uzbekistan, Tajikistan, Kyrgyzstan, Turkmenistan and southern Kazakhstan.
In winter, Tajikistan and Kyrgyzstan accumulated water in reservoirs and received electricity and energy resources (coal and natural gas) from Kazakhstan, Turkmenistan and Uzbekistan. In summer, Tajikistan and Kyrgyzstan sent water to Uzbekistan and Kazakhstan for irrigation farming.
However, after Turkmenistan and Uzbekistan left the unified energy system of Central Asia in 2003 and 2009, respectively, the system ceased to function.
---
Kamila Aliyeva is AzerNews' staff journalist, follow her on Twitter: @Kami_Aliyeva
Follow us on Twitter @AzerNewsAz