Uzbekistan eyes to receive new trade preferences from EU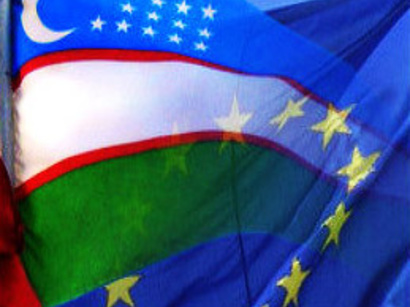 By Kamila Aliyeva
Uzbekistan intends to receive new trade preferences from the European Union (EU).
These issues were discussed at the talks between Foreign Trade Minister Jamshid Khodjaev and the working group of the Council of the European Union on Eastern Europe and Central Asia in Tashkent on May 23.
The purpose of their visit is to familiarize with the political and socio-economic reforms in Uzbekistan, as well as discuss the prospects for expanding cooperation between Uzbekistan and the European Union in the trade and economic sphere.
"One of the steps to improve the terms of trade with the EU may be to obtain unilateral tariff preferences in the framework of the Generalized System of Preferences (GSP+) by Uzbekistan. Currently, the republic enjoys the basic Generalized System of Preferences (GSP), according to which the country can export 3,000 commodity items without customs duties and 3,200 commodity positions at reduced rates to the EU," Khodzhaev noted.
In case of being granted tariff preferences within the framework of GSP+, Uzbekistan will get duty-free access to more than 6,200 commodity items, according to the minister. He also added that Uzbekistan is interested in promoting the practical implementation of the agreement on the bilateral trade in textile products by the EU countries.
Currently, despite the fact that it will soon be year since the entry into force of the Protocol on Amendments to the Partnership and Cooperation Agreement, the customs services of the EU member states continue to create difficulties in the supply of Uzbek textile products. In this connection, the Uzbek side asked to consider the possibility of rendering assistance in bringing the provisions of the Textile Protocol to the employees of customs services and governments of the EU member states.
A well-coordinated logistics system is also one of the important factors in the development of trade relations, Khodzhaev believes. To improve it, he urged EU representatives to step up work on the direction of the development of the TRACECA transport corridor and eliminate its technological shortcomings.
Today, the European Union is one of the most important trade and economic partners of Uzbekistan. As a result of 2017, trade with the EU countries amounted to $2.5 billion, of which $420.7 million fell for export.
---
Kamila Aliyeva is AzerNews' staff journalist, follow her on Twitter: @Kami_Aliyeva
Follow us on Twitter @AzerNewsAz