Turkmenistan to further develop co-op with Belarus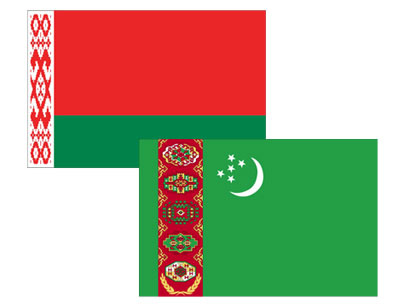 By Trend
President of Turkmenistan Gurbanguli Berdimuhamedov confirmed the structure of the Turkmen part of Turkmen-Belarus intergovernmental committee on scientific and technological cooperation.
Document was signed in order to further develop cooperation between Turkmenistan and Belarus, a message of the Turkmen government said.
Turkmenistan is one of the key partners of Belarus in Central Asia, message on the web-site of Belarus embassy in Ashgabat reads.
Goods turnover between Belarus and Turkmenistan reached to the following figures: $15.6 million in 2006, $87.9 million in 2007, $49.5 million in 2008, $74.8 million in 2009, $90.7 million in 2010, $237.2 million in 2011, $237.8 million in 2012, $319 million in 2013, $195 million in 2014, $93.6 million in 2015, $120.6 million in 2016, $44.9 million in the first half of 2017.
Belarus mainly exports goods with high added value to Turkmenistan: freight cars, special purpose cars, tractors, road construction machinery, medicines, woodworking industry production, agricultural production etc.
About 6,000 tractors of Minsk Tractor Works (MTZ) and more than 10,000 freight cars of Minsk Automobile Plant (MAZ) were exported to Turkmenistan in 2009—2017. Realization of mineral processing plant for potassium fertilizers production in Labap province of Turkmenistan is an example of successful cooperation. Belgorkhimprom complex, built in March 2017, is designed to produce 1.4 million tons of fertilizers per year.
---
Follow us on Twitter @AzerNewsAz