Total's South Pars deal: a merry note or a sad one?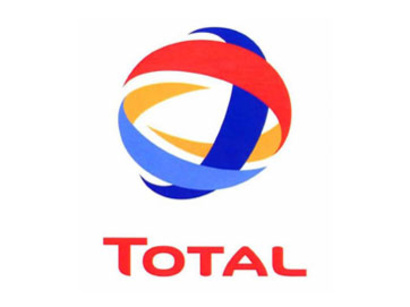 By Trend
For decades France has been one of the most outstanding trade partners of Iran, and after signing a JCPOA in 2015 France remained true to its Iran-related economic policy. The proof - Total, France-based Airbus, Renault and Alstom, which made multibillion contracts with Tehran just recently.
Now, while there is complete uncertainty in regards to possible return of (at least) US sanctions, France has been concerned about incurring losses.
President Macron has strongly defended safety of the nuclear deal trying to persuade official Washington to keep it intact and, on the other hand, to ensure unified European position over the issue.
But it seems that Total's top management can voice what the French Government would not want to hear about.
Total's Chief Executive Officer Patrick Pouyanne said in an interview with International Oil Daily that the company would wait to see the consequences of Trump's decision, and if there are any laws that obliges it to withdraw from Iran, then it will comply, Reuters reported.
"The company would wait to see the consequences of Trump's decision" is clear admission of that the US position can't be ignored.
In July Total signed a deal with Tehran to develop phase 11 of Iran's South Pars, the world's largest gas field, having made a symbolic step to return into Iran's energy market where it was the biggest investor once.
However, it was not sentimentalism.
"It is worth taking the risk at $1 billion because it opens a huge market," Pouyanne said in his summer interview.
The project is estimated to cost almost $5 billion with $1 billion to be invested at the initial stage. The FID has not been taken yet.
Meanwhile, Pouyanne's comments could be interpreted differently. Which "laws that obliges it [Total] to withdraw from Iran" will be taken into account - Iranian, French or international? Maybe a US law?
"When Mr. Pouyanne is speaking about laws he probably means complying with the international law which is the UN resolutions, or French and Iranian law," Narsi Ghorban, Iranian energy expert and the Managing Director of Narkangan Gas To Liquid International Company, told Trend.
The expert ruled out that Total would consider the US law and its possible unilateral sanctions against Iran as a serious obstacle to the company's business with the Islamic Republic.
However, the project's development still depends on direct and indirect effect of US sanctions, if re-applied. It can also depend on the kind of sanctions. Petropars which has a 19.9 percent share in the project is not affiliated with Islamic Revolutionary Guards Corps (IRGC). If sanctions affect only IRGC, then Total will likely go on with the project.
But if sanctions cover the entire oil and gas sector, Total probably will have to pack up and go. Even so, Total seems ready for that as, according to Pouyanne, "we are perfectly conscious of some risks. We have taken into account (sanctions) snap-backs; we have to take into account regulation changes."
Another side of this complicated issue is that even if Washington's European allies stay firm against the US unilateral sanctions, they could face blockage of financial flows necessary to feed any economic activities in Iran (a law that restricts the access of third-country financial institutions making transactions with Iran, to the US market).
Total was going to finance the project in euros due to US ban to trade with Iran in US dollars. Could this detail help move the project further?
Washington has also an option to implement the cherry-picking approach to allow international companies enter Iran's market by proposing amendments in its Iran-related sanctions bill.
All those things are clear to be only assumptions and the real story will become known soon, but there are factors that nevertheless will have an influence on taking the US decision: European allies' position and Iran's possible response.
According to Congressional Research Service Report prepared for Members and Committees of US Congress, if U.S. sanctions are re-imposed, Iran might potentially use the justification in Paragraph 26 of the JCPOA to cease performing its nuclear commitments.
Iran's reaction might depend on whether other parties to the JCPOA, and companies in those countries, re-impose sanctions or exit the Iran market in response to the re-imposition of U.S. sanctions.
---
Follow us on Twitter @AzerNewsAz