Over 1,000 gunmen switch sides to join Syrian army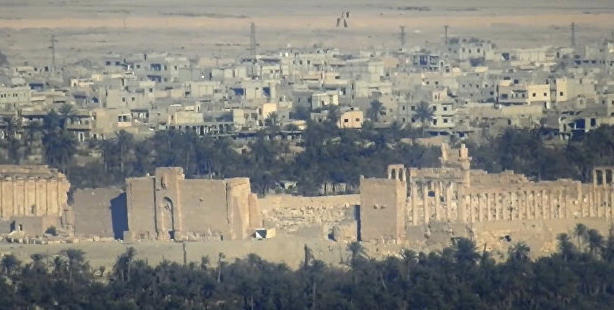 By Trend
Seven field commanders and more than 1,000 militants under their control have switched sides to join the Syrian troops, the Russian center for reconciliation of the warring parties said in a report on Thursday, TASS reported.
"An agreement has been reached that seven field commanders of illegal armed groups and more than 1,000 militants under their control switch sides to join the Syrian government troops," the report said.
Besides, the reconciliation center said the national reconciliation committee in Homs province has agreed with the mayor of Al Qaryatayn settlement on restoring a city clinic.
Also a meeting was held with a representative of the National Security Bureau, "to discuss pressing issues that prevent concrete moves on boosting the process of reconciliation of the warring sides," the center said.
The Russian center also ensured safe work of representatives from Russian and foreign media outlets during a humanitarian operation in the settlement of Deir-Baalba.
The Russian Defense Ministry declared the establishment of the reconciliation center on February 23, 2016. It is headquartered at the Hmeimim air base, Latakia province.
--
Follow us on Twitter @AzerNewsAz