Russia, Iran negotiate oil-for-goods deal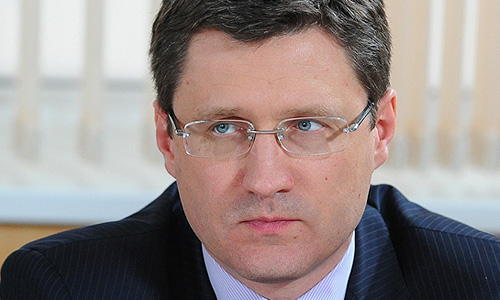 By Nigar Abbasova
Moscow and Tehran are discussing oil-for-goods swap. The barter deal would see Moscow buy Iranian oil in exchange for Russian equipment and goods.
Russian Energy Minister Alexander Novak, talking to reports on the sidelines of an economic forum in Sochi on February 27, said that he expects the deal to be reached "within weeks."
"In the coming weeks we will work at the accelerated pace. All depends on the process of coordination. We are discussing terms of supplies. Authorized agency is Promsiryoimport, a trading unit of Russia's Energy Ministry," Ria Novosti quoted the minister as saying.
Earlier, Iranian Oil Minister Bijan Namdar Zanganeh announced that Iran would begin selling 100,000 barrels of oil a day to Russia receive payment half in cash and half in goods and services.
Briefing the media following his meeting with Novak in Tehran, Zanganeh said a number of Russian companies had already signed MoUs with Iranian companies.
"Of course, we were ready to sign the contract tonight [February 21] but our Russian counterpart was in a hurry and had to go to the airport," Zanganeh said.
The attractiveness of the mechanism for the Islamic Republic was high during the era of international sanctions as the scheme eliminated an obstacle that the country was facing in selling its oil to other nations.
The hamper was due the fact that nearly all oil transactions worldwide are conducted in dollars, while U.S. sanctions limited Iran's access to the greenback.
In late 2016, eased sanctions on Iran following landmark nuclear agreement, allowed businesses to do dollar transactions with Iran by offshore banking institutions as long as they do not enter the US financial system.
However, Novak earlier said that Russia and Iran can implement the "oil-for-goods" deal despite lifting of the sanctions earlier imposed on Iran.
--
Nigar Abbasova is AzerNews' staff journalist, follow her on Twitter: @nigyar_abbasova
Follow us on Twitter @AzerNewsAz