31 January 2017 18:46 (UTC+04:00)
2 046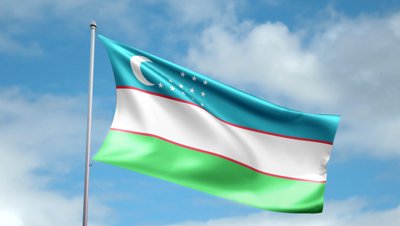 By Kamila Aliyeva
The Uzbek government recently adopted a program aimed at providing socio-economic development aid for the Aral Sea Basin.
The state program on development of Aral Sea Basin for 2017-2021 aims at "improving the living conditions and quality of life of the region's population."
The program provides the implementation of 67 projects worth 8.422 trillion soms ($2.58 billion).
Also it is planned to take measures to create new workplaces, increase the investment attractiveness of the region, develop water supply, sewerage, sanitation and waste disposal, improve health, living conditions of the residents of the region, establish playgrounds and sports grounds, develop transport, engineering and communication infrastructure of the region, and advance the heating systems of Nukus and Urgench.
Moreover, the Uzbek leader provided tax preferences to small and private businesses, created in the sphere of industry depending on location of the enterprise.
The newly established micro and small industrial enterprises (except CNG stations) located in Muynak, Shumanaysk, Kanlykulsk, Takhtakupir and Chimbay districts of Karakalpakstan, as well as Yangiariq and Qo'shko'pir District of Khorezm region, are exempt from payment of the single tax (paid by small enterprise tax return jointly) till 2027, and in other regions of Karakalpakstan and Khorezm - until 2022.
To ensure a reliable and stable financing of the implementation of the measures, the fund for development of Aral Sea Basin will be created under the Finance Ministry of the Republic.
Also, a new kind of social benefits in the form of one-time financial assistance in the amount of 2-5 times of the minimum wage (currently the minimum wage is 149.775 soms ($45.8)), will be provided to needy families, in the first place, lonely citizens, pensioners, families with disabled and other low-income categories of population living in the region.
The Aral Sea, in Central Asia, used to be the fourth largest lake in the world, after the Caspian Sea, and Lakes Superior and Victoria. Now barely 10 percent of it is left.
Water level in the Aral Sea has dropped by 26 meters, while the shoreline has receded by hundreds of kilometers. The consequences have been devastating on an environmental, economic, and social level.
The International Fund for Saving the Aral Sea (IFAS) was established in 1993 with the participation of Uzbekistan, Kazakhstan, Kyrgyzstan, Tajikistan, and Turkmenistan.
The objectives of the fund are the conservation of biological life, maintenance of the environment, and ensuring improvement of the quality and standard of living of the population. Since December 2008, the IFAS has earned observer status in the UN General Assembly.
The current environmental situation in the Aral Sea region remains one of the most important global problems that affect the entire territory of Central Asia. Experts say that the ecological crisis is a real threat to the environment, flora and fauna, health of population in the Aral Sea region.
---
Follow us on Twitter @AzerNewsAz
Related News