Azerbaijan to double gas output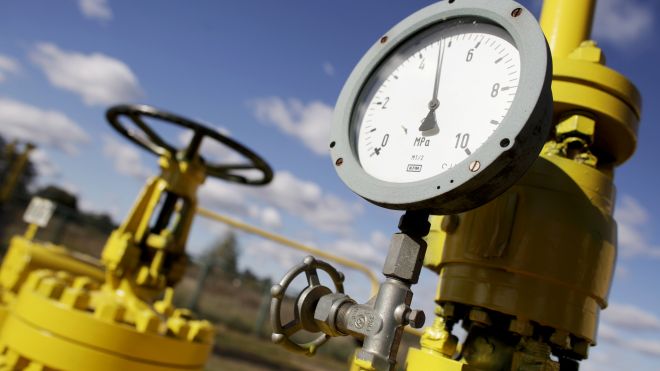 Energy-rich Azerbaijan is keen on increasing gas production to 50-60 billion cubic meters a year, Energy Minister Natig Aliyev said at the 3rd Baku Global Shared Societies Forum in Baku on April 29.
He said Azerbaijan, having reached this goal, will become a major gas exporter.
"We are an independent country in energy issues," the minister said. "In a short time Azerbaijan will implement major projects, including the Southern Gas Corridor. It will enable to supply our gas to European markets."
The minister went on to add that Azerbaijan has no financial problems related to the implementation of this project.
Noting that Azerbaijan has large reserves of oil and gas, he said the country is on the 10th place in the world on oil and gas production per capita.

"Last year we produced 42 million tons of oil," Aliyev said. "Gas production in 2003 amounted to 5 billion cubic meters. Now the figure is 29 billion cubic meters of gas. The gas reserves [in Azerbaijan] are estimated at 2.6 trillion cubic meters."
The 3rd Baku Global Shared Societies Forum has started in Baku on April 28.
The Azerbaijani State Committee for Work with Diaspora and the Nizami Ganjavi International Center organized the event.

The topic of the forum is "Building Trust in the Emerging World Order".

The event is to discuss topics and issues related to the fight against terrorism, ethnic and religious conflict resolution, democracy development, education reform, and environment preservation.

The forum provides a space for current and ex-presidents, prime ministers, ministers and leading scholars and experts to assess the current state of the world and the most pressing threats to international security and peace, and to elaborate concrete steps for today's leadership to overcome these divisions.
---
Follow us on Twitter @AzerNewsAz