Envoy: Italy strongly, consistently supports SGC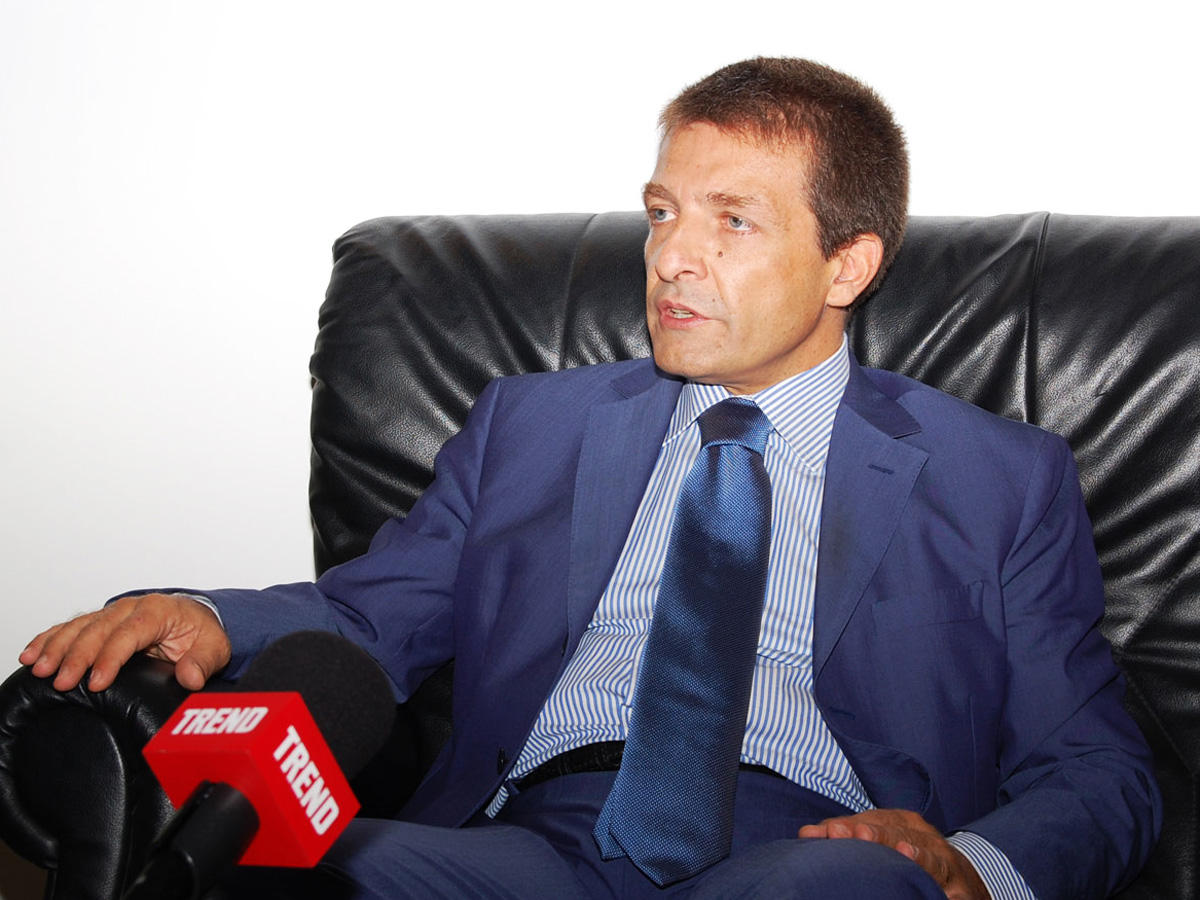 By Trend
There is strong and consistent support from the Italian government for the Southern Gas Corridor (SGC) project, said Giampaolo Cutillo, Italy's ambassador to Azerbaijan.
There were some legal problems with the SGC, but it has been cleared by the Italian court, the envoy told Trend.
"As far as I know, work [on the SGC] remains on schedule and there is very complex work, which needs to be done on the ground," Cutillo said.
On April 20, the Lazio Regional Administrative Court in Italy revoked the order that earlier stopped the work to remove olive trees from the route of the Trans Adriatic Pipeline (TAP), which envisages transportation of Azerbaijani gas to Europe.
Lisa Givert, head of communications at TAP AG, said, "Following today's positive decision of Italian Lazio Regional Administrative Court, TAP continues to collaborate with all the authorities involved in the process to resume its activities on the ground as soon as possible, in order to remain on schedule."
"Once works can safely resume, the remaining olive trees could be removed and replanted in a matter of days," added Givert.
TAP is a part of the Southern Gas Corridor, which is one of the priority energy projects for the European Union. The project envisages transportation of gas from Azerbaijan's Shah Deniz Stage 2 to the EU countries.
TAP will connect to the Trans Anatolian Natural Gas Pipeline (TANAP) on the Turkish-Greek border, run through Greece, Albania and the Adriatic Sea, before coming ashore in Italy's south.
TAP will be 878 kilometers in length (Greece 550 kilometers, Albania 215 kilometers, Adriatic Sea 105 kilometers, and Italy 8 kilometers). Its highest point will be 1,800 meters in Albania's mountains, with lowest point at 820 meters beneath the sea.
---
Follow us on Twitter @AzerNewsAz