Statoil reveals results of studies on Azerbaijani fields [UPDATE]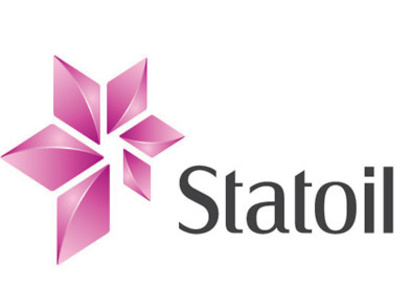 By Gunay Camal
The Norwegian company Statoil has presented results of the research carried out on the fields "Karabakh", "Ashrafi" and "Dan Ulduzu" in the Azerbaijani sector of the Caspian Sea, Trend reported referring to the Energy Ministry on March 14.
The presentation revealed the data on wells drilled in the contract area, three-dimensional seismic studies and discovery of larger than the primary indicators of recoverable oil and gas reserves.
"Major projects are currently being implemented in oil production sphere, and the development of such fields as Karabakh, Ashrafi and Dan Ulduzu may be a new step in this direction," Energy Minister Natig Aliyev said, noting the significance of the oil and gas sector in the country's economy and importance of forecasts for the volumes of extraction and determination of the oil and gas reserves.
"The intensification of the processes on the development of these fields by the Azerbaijani state-owned SOCAR and Statoil is relevant and a completely expedient task, "Aliyev said.
Statoil Manager for Azerbaijan Karsten Stoltenberg, in turn, reminded that the company has been operating in Azerbaijan for 25 years and is the second largest investor.
"Statoil, although it withdrew from the Shah Deniz project, remains one of the main partners of SOCAR in the Azeri-Chirag-Gunashli project and today there is a good opportunity for long-term cooperation on the fields of Karabakh, Ashrafi, and Dan Ulduzu. The research work on these fields was launched in 2012 and the use of new technologies allowed to obtain more significant results compared to those obtained in the late 90s," Stoltenberg said.
Aliyev further voiced a need for new resources and similar studies to ensure the long-term working capacity of the infrastructure created in Azerbaijan.
The minister also urged Statoil to accelerate the work and quickly move from the negotiation stage to the stage of concluding the agreement.
The contract for development of the Ashrafi-Dan Ulduzu block of fields was signed in 1997 between SOCAR (20 percent), BP (30 percent), Unocal (25.5 percent), Itochu (20 percent) and Delta HESS (4.5 percent) and lost its validity on March 7, 2000.
Initially, around 20-40 million tonnes of hydrocarbon reserves were discovered in the Ashrafi field located to the north of the Absheron archipelago, 105 kilometers north-east of Baku. The Karabakh oil and gas field, discovered in 2000, is located in 130 kilometers east of Baku. The sea depth at the field varies from 250 meters to 450 meters.
Statoil has been operating in Azerbaijan since 1992 and is one of the largest foreign investors.
Today Statoil has an interest in the Azeri-Chirag-Gunashli (ACG) oil field, as well as the Baku-Tbilisi-Ceyhan (BTC) pipeline—which runs from the Azerbaijan capital of Baku to the south Turkish port of Ceyhan on the Mediterranean.
--
Follow us on Twitter @AzerNewsAz