Defense Ministry: "Delegation of British Army pays visit to Azerbaijan"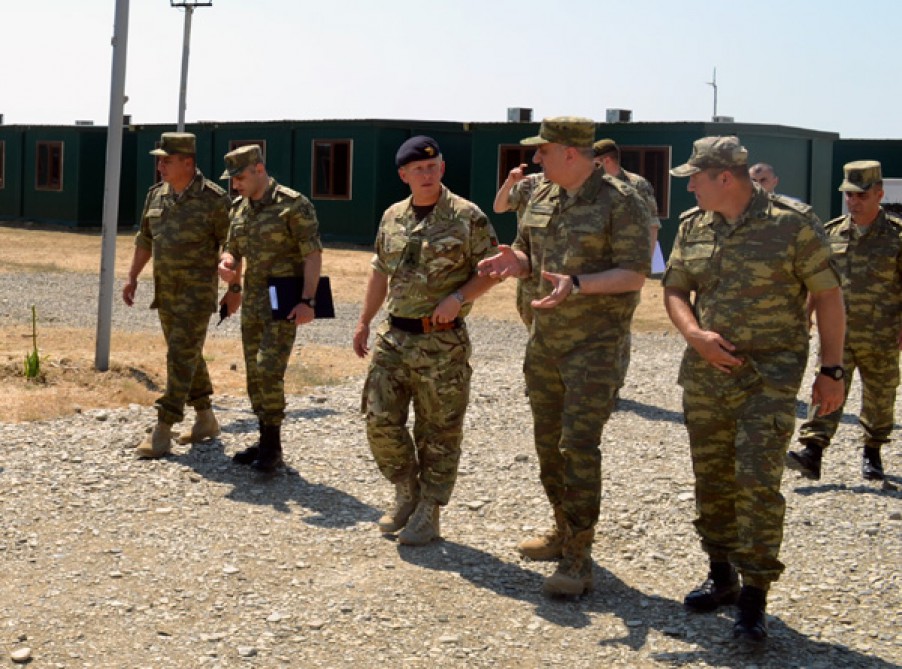 "According to the plan of bilateral cooperation between the Ministry of Defence of the Republic of Azerbaijan and the Armed Forces of the United Kingdom of Great Britain and Northern Ireland, the delegation led by the commander of 160th Brigade, Brigadier General Martin Gumbel pays a working visit to our country," the Defense Ministry said.
"During the meetings held within the framework of the Operational Capabilities Concept (OCC) and in peacekeeping battalions of the Azerbaijani Armed Forces, the British delegation was fully informed about the interoperability achieved between our Armed Forces and various armies of the world, as well as the contribution made by the Azerbaijani Armed Forces into the peacekeeping operations," the Ministry noted.
"The sides discussed prospects of cooperation between Azerbaijani Armed Forces and the 160th Brigade of the British Army within the OCC and peacekeeping operations. The British delegation got acquainted with the social, living, educational and training conditions created for OCC and peacekeeping battalions. Expressing satisfaction with the visit to Azerbaijan, General Martin Gumbel noted the great potential for strengthening cooperation between the Armed Forces of the two countries," the Defense Ministry added.
---
Follow us on Twitter @AzerNewsAz