Azerbaijan starts execution of amnesty act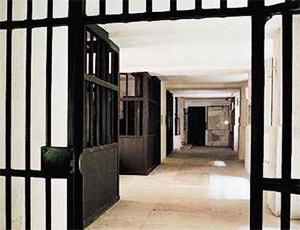 Execution of the amnesty act, adopted by the parliament of Azerbaijan on May 2 on the initiative of Azerbaijan's First Lady, President of the Heydar Aliyev Foundation Mehriban Aliyeva, has started in Azerbaijan.
In accordance with the amnesty act, all persons convicted for crimes that don't pose big danger to society, a number of women convicted for less serious crimes, the persons who were under the age of 18 at the time of committing the crime, and the men who have reached 60 years of age will be exempt from the imprisonment punishment.
The amnesty act also covers those who have dependant minors or children with the first or second group of disability, the persons who have participated in battles for the defense of sovereignty and territorial integrity of Azerbaijan, the persons displaced internally from their native lands as a result of the occupation of the Azerbaijani territories, and the persons of other categories.
The amnesty act will cover 10,000 prisoners. Of these, 3,500 people will be released from the places of detention.
---
Follow us on Twitter @AzerNewsAz