New religious university may appear in Azerbaijan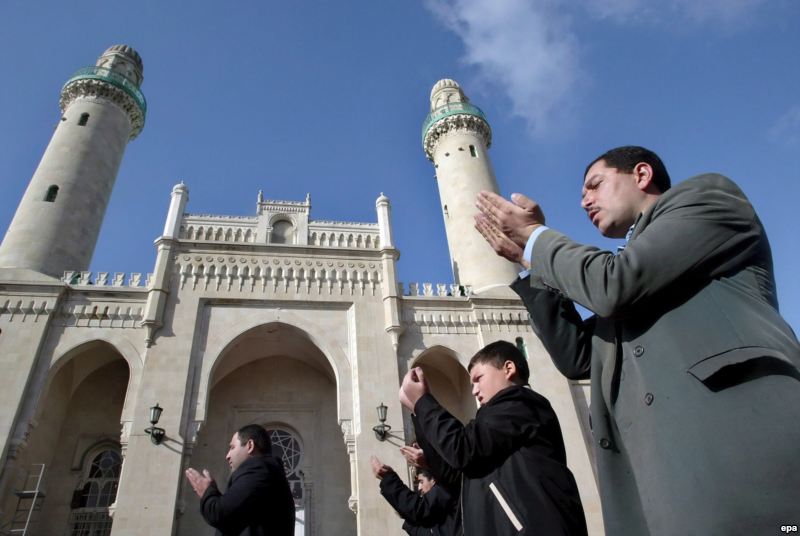 By Nigar Orujova
Amid the ongoing strengthening religious radicalism in many countries, Azerbaijan plans to promote the religious education in the country and decided to create another religious university.
Strengthening the religious education in Azerbaijan may help prevent negative affects connected with religious extremism that enters the country from abroad.
"We have offered to create a school based on the Baku Islamic University, where free higher religious education will be available," chairman of the State Committee for Work with Religious Organizations Mubariz Gurbanli noted at a conference on fight against religious radicalism.
The country has recently made amendments to the law on religious freedom and fight against religious extremism, which ban people with religious education received abroad to implement Islamic rites and ceremonies in Azerbaijan. Thus, the people with religious education received abroad will no longer be able to preach in mosques and occupy leading positions there.
Before, the law "On freedom of religion" allowed only Azerbaijani citizens to perform Islamic rituals in the country.
Gurbanli said that those who have received religious education abroad will be able to work in other areas than this one without any limitations. "Only those who have received religious education in Azerbaijan will be allowed to work in mosques."
Azerbaijan is famous in the world as the country of tolerance for both religion and nationalities of people living in the country. However, the current fragile situation in the world has not overpass Azerbaijan, due to which the country has tightened security measures as well as those connected with religion.
Religious radicalism and other negative factors are not inherent to Azerbaijani society, Fuad Alasgarov, head of department on work with law enforcement bodies at the presidential administration, believes.
The ban does not mean that thousands of people who received education abroad will not be able to work in Azerbaijan.
According to First Vice-Speaker of the Parliament Ziyafat Askerov, they will still be able to work on religious facilities, and even government agencies. "These changes concern only the Islamic rites and ceremonies."