23 February 2015 21:32 (UTC+04:00)
1 151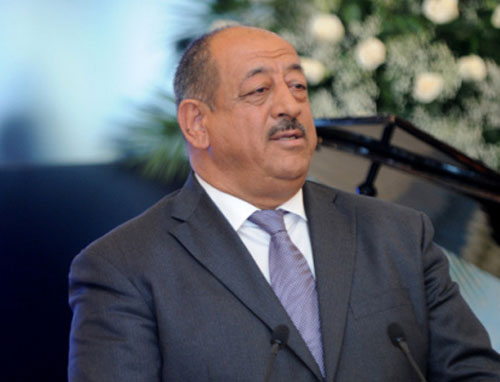 By Mushvig Mehdiyev
The Azerbaijani community of Nagorno-Karabakh region is open for a dialogue, said chairman of the community.
"We have had always demonstrated a constructive position on the Nagorno-Karabakh conflict," Bayram Safarov said while commenting on American Co-Chair of the OSCE Minsk group James Warlick`s recent statement.
Warlick invited both communities to hold dialogue and build mutual confidence as part of the settlement of Armenian-Azerbaijani Nagorno-Karabakh conflict.

Safarov once again voiced the significance of a dialogue between the Armenian and Azerbaijani communities of Azerbaijan's occupied Nagorno-Karabakh region, stressing its pivotal role in the restoration of mutual confidence and achievement of peace treaty.
"But, even on this issue the Armenian side fails to demonstrate a constructive position, avoiding our calls to organize such meetings," he noted.

Safarov highlighted the importance of the OSCE Minsk Group's activity in terms of the establishment of a dialogue and taking confidence-building measures. He called on the co-chairs to take serious steps and give proposals on this issue.
"In all our meetings with the co-chairs we declared the position of the Azerbaijani community of Nagorno-Karabakh. We believe that they will pay attention to our opinion and proposals while talking about the importance of establishment of a dialogue and mutual confidence," Safarov added.

He went on to blame Yerevan for non-constructive position and using pretexts when it is about the dialogue and confidence-building measures.
"During the meeting with the OSCE Minsk group co-chairs, the Armenian foreign minister absurdly proposed participation of the so-called regime in the negotiations although the puppet rulers in the occupied Nagorno-Karabakh region has never attended the peace negotiations at any level and can never do it."
Baku attaches special attention to start a dialogue between the communities of Azerbaijan's Nagorno-Karabakh region. The Foreign Ministry has recently said the European Union could play a role in promoting contacts between the Azerbaijani and Armenian communities of Nagorno-Karabakh.
Azerbaijan's internationally recognized Nagorno-Karabakh territory has become a conflict zone following Armenia's aggression in early 1990s. As a result of Armenia's armed invasion, 20 percent of Azerbaijan's territory is under Armenia's occupation, nonetheless the OSCE-brokered peace talks to solve the problem.
- - -
Follow Mushvig Mehdiyev on Twitter: @Mushviggo
Follow us on Twitter: @AzerNews
Related News