Azerbaijan calls for cooperation among Turkic states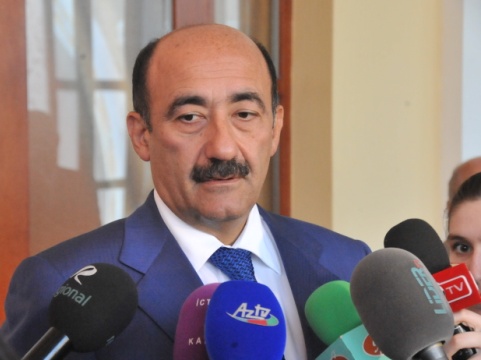 By Nigar Orujova
Azerbaijan's Culture and Tourism Minister Abulfaz Garayev has called on Turkic states to cooperate in protection of cultural heritage and implementation of joint projects.
The minister made the call at a meeting with a visiting delegation to Azerbaijan to attend the fifth meeting of representatives of national commissions and committees of UNESCO member countries of TURKSOY.
Garayev said, to develop relations between the member countries of TURKSOY and UNESCO, it is necessary to implement large-scale projects.
He also noted that Azerbaijan has financially supported UNESCO over the past years.
"These funds are spent on the project submitted by us. They are also expected to preserve the cultural and intangible heritage of the Turkic world. I believe that this is the right step. Long-term relations with TURKSOY also bear fruit. Throughout activities of the organization, which covers more than 20 years, these relations are constantly evolving. December can be called a month of TURKSOY in Azerbaijan. As in the last month, a number of events of this organization were held in Baku," he stressed.
The minister noted that every nation strives to preserve the sanctity of its origins.
"That is why we need to cooperate in preserving the cultural heritage of Turkic-speaking countries and offer joint projects. We will not allow anyone to rob our history and culture. We are united by our roots, religion, culture, history and language. We must unite to save these values," he added.
TURKSOY is an international cultural organization of countries with Turkic populations, whose speaking languages belong to the Turkic language family.
The organization has its roots going back to the 1992 meetings in Baku and Istanbul, where the ministers of culture from Azerbaijan, Kazakhstan, Kyrgyzstan, Uzbekistan, Turkey, and Turkmenistan declared their commitment to cooperate in a joint cultural framework. TURKSOY was subsequently established by an agreement signed on July 12, 1993 in Almaty, Kazakhstan.