23 June 2014 13:54 (UTC+04:00)
2 943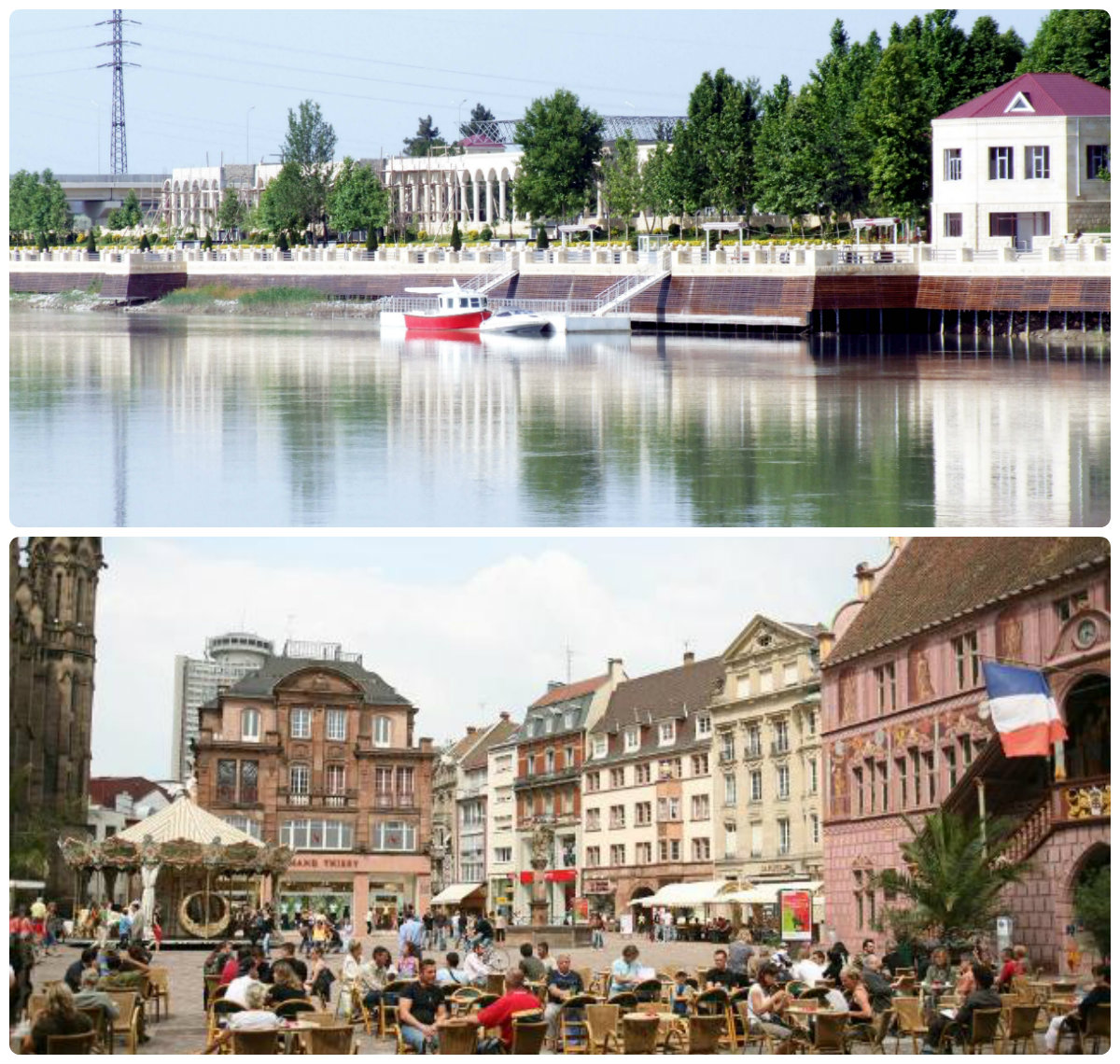 By Nazrin Gadimova
Azerbaijan's Yevlakh and French Mulhouse cities became twin cities after signing of a friendship charter by Head of Yevlakh City Executive Authority Goja Samadov and Mulhouse Mayor Jean Rottner.
Speaking prior to the signing ceremony held in France, Rottner described the charter as "a strong sign of developing cooperation between the two cities".
He also expressed confidence the charter would contribute to strengthening the relations between Mulhouse and Yevlakh, particularly in the fields of economy, tourism, culture and education.
Samadov, in turn, praised the Azerbaijani-French relations as "close and friendly".
"Last year, Heydar Aliyev Foundation held two events in Mulhouse," he said. "Moreover, a conference celebrating the 900th birthday anniversary of the great Azerbaijani poetess Mahsati Ganjavi was organized at Mulhouse University on June 20."
Samadov hailed the charter, saying it is the beginning of friendship and cooperation between the two cities.
Addressing the event, Senator Jean-Marie Bockel said relations between Mulhouse and Yevlakh were established two years ago, adding that many cultural events have been held so far.
Azerbaijani Ambassador to France, Elchin Amirbayov hailed the signing of the charter, saying it marked a new stage in the friendly relations between Azerbaijan and France.
Mulhouse, a city and commune in eastern France, located close to the Swiss and German borders is the largest city in the Haut-Rhin département, and the second largest in the Alsace region after Strasbourg.
Famous for its museums, especially the Cité de l'Automobile and the Musée Français du Chemin de Fer, Mulhause is an industrial town nicknamed "the French Manchester".
Two rivers run through Mulhouse, the Doller and the Ill, both tributaries of the Rhine. Mulhouse is approximately 100 kilometers away from Strasbourg and Zürich; it is 350 km away from Milan and about 340 km from Frankfurt. It shares an international airport with Basel, Switzerland and Freiburg, Germany, which is called EuroAirPort.
Azerbaijan's Yevlakh is located on a crossroads; roads from here lead to all destinations of the country. Therefore, wherever you go, you will pass Yevlakh. These areas used to be empty fields and swamps, but the volatile Kura river used to inundate these lands.
Located 287 kilometers away Baku, it was founded in 1936. Ro­ads leading to Khankandi, Mingachevir, Shaki, Balakan and Ganja cross Yevlakh. Lower streams of the Alijan, Korchay, Injachay rivers be­long to the Kura river basin which flows through the center of the town, and the south-eastern part of the Mingachevir water reservoir is in the Yevlakh area.
Historical documents of the Middle Ages describe Yevlakh as the gate to Karabakh, as the roads to famous pastures of Kalbajar, Lachin and Batabat passed through here. The 7th century Alban church in the Marzili village and the Hajilar bridge built of red bricks over the Alijan river in Khanabad village are still there.
Related News