6 June 2014 13:38 (UTC+04:00)
1 987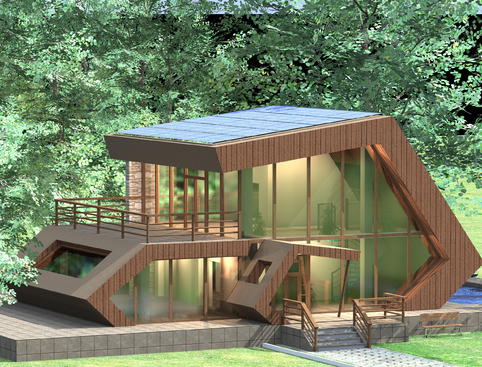 By Nigar Orujova
The "Eco House" project initiated by the Public Association IDEA came to an end in Azerbaijan.
The IDEA (International Dialogue for Environmental Action) campaign started the innovative project of making ecologically friendly houses in February.
About 20 designs were presented in the project. They were aimed at not only constructing eco-friendly houses and interiors, but also using them in the future.
The designers were supposed to take all the factors into account and combine shapelessness and optimum performance of major bio-energy systems in their designs.
The contest involved young professionals in the field of design and architecture at the age of 18 to 30.
Ten best designs passed to the second round of the competition that was held on this website: www.idea.day.az.
In the second round, a jury evaluated the designs choosing three of them as the winners of the "Eco House" project. The winners are Khayal Hex, Zakariya and Ali Mammadov.
The best three designers will be rewarded with cash prizes. In addition to that, they will be able to undertake trainings in one of the prominent construction company of Azerbaijan.
The IDEA has been promoting innovative approaches to solving environmental problems since its inception in 2011. The campaign is implementing large-scale local and international projects to protect the environment and promote innovative approaches to solving environmental problems.
The IDEA is based on the principles of dialogue, action, leadership, and education - all the essential components for equipping a generation with the means of fostering positive and sustainable environmental changes.
It is mainly focusing on the power of youth, considering it an important tool in changing the way we behave and deal with our surrounding natural world.
Related News