Occupation of Azerbaijan's territories, major obstacle to social development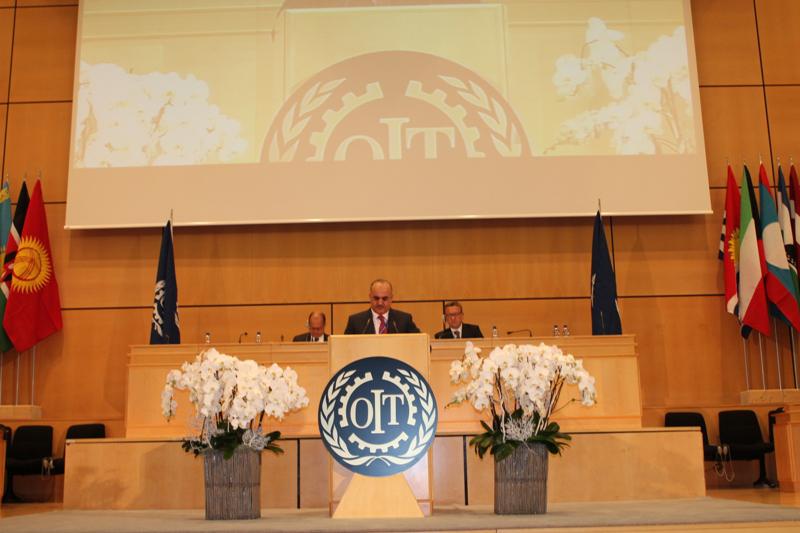 By Sara Rajabova
Occupation of Azerbaijan's 20 percent territories is a serious obstacle in the way of observing certain principles of the International Labor Organization (ILO).
Azerbaijani Labor and Social Security Minister Salim Muslumov made the remark while addressing a plenary session of the 103rd International Labor Conference of the ILO held in Geneva, Switzerland on June 4.
Muslumov noted that the military conflict and terrorism are serious threats to the prospects of social development in the world.
He noted that the occupying Azerbaijan's 20 percent territories and displacing more than one million people by Armenia are the main obstacles in the social development and execution of the relevant principles of the ILO.
Armenia captured Nagorno-Karabakh and seven surrounding districts from Azerbaijan in a war that followed the Soviet breakup in 1991. More than 20,000 Azerbaijanis were killed and nearly 1 million were displaced as a result of the war.
Large-scale hostilities ended with a Russia-brokered ceasefire in 1994 but Armenia continued the occupation in defiance to four UN Security Council resolutions calling for immediate and unconditional withdrawal.
Peace talks mediated by Russia, France and the U.S. have produced no results so far.
Muslumov stressed the importance of adopting effective measures to resolve the problems of refugees and internally displaced persons, illegal migration and other issues.
The event was attended by representatives of states and social partners from member countries, Azerbaijani Labor and Social Security Ministry said.
Muslumov talked about the successful experiences of Azerbaijan in implementation of the principle of the ILO to regulate migration processes and protect the rights of migrant workers.
He noted that over the last ten years the volume of investment in economy amounted to 132 billion dollars, of which 80 percent are foreign investment. Meanwhile, during those years Azerbaijan has gained many achievements: more than 1.2 million new jobs have been created, the rate of unemployment has decreased to five percent and the poverty rate reduced to 5.3 percent.
Muslumov further said sustainable macroeconomic growth along with major economic projects attended by foreign investors and other factors have caused the influx of foreign migrant workers to the country.
He said Azerbaijan has joined a number of important international organizations defending the rights of migrants, and signed a number of bilateral agreements in the field of migration.
Muslumov also added that one of the key factors behind the successful migration policy of the country is rooted in multiculturalism.