6 December 2013 19:23 (UTC+04:00)
1 312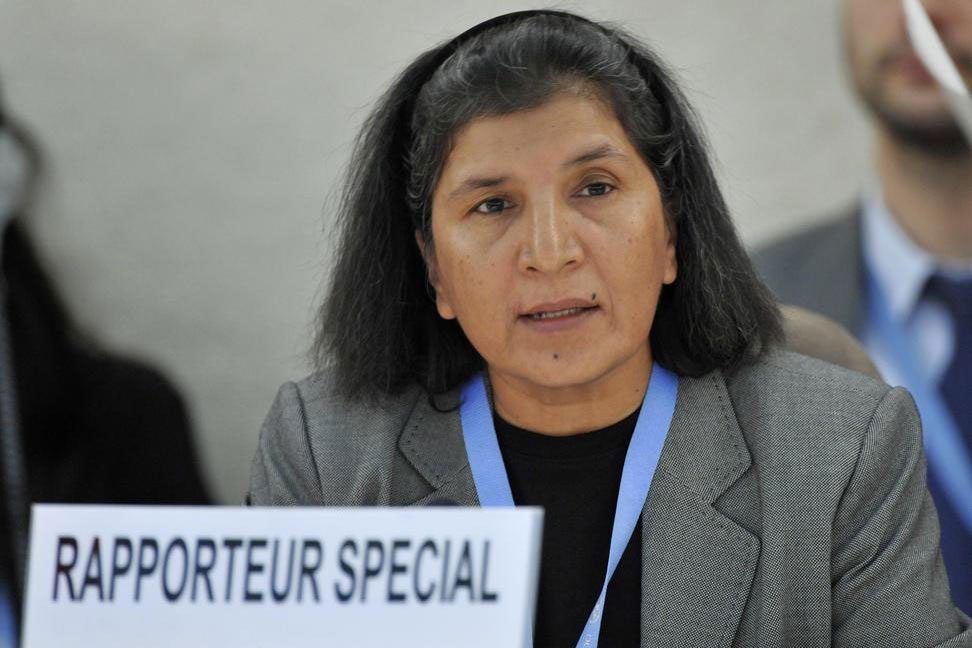 By Jamila Babayeva
UN Special Rapporteur on violence against women welcomed the progress made in combating violence against women in Azerbaijan.
"Work carried out to prevent all forms of violence against women in Azerbaijan is commendable, and the results of the mission will be reflected in the report which will be submitted to the UN Human Rights Council in June 2014," Rashida Manjoo said on December 5.
At a press conference at the end of a 10-day mission to Azerbaijan in Baku, Manjoo said during her visit she held a number of meetings in Baku, Khacmaz, Ganja, Lankaran, and Sumgayit, AzerTag state news agency reported
Azerbaijan has taken important steps to create an environment based on equality without discrimination, she said.
"The law on 'Gender equality' and 'Prevention of domestic violence' can be an example. Furthermore, the establishment of the State Committee for Family, Women and Children also needs to be evaluated as an important step in this direction. Conducting a series of campaigns and seminars and the creation of regional centers of support for families by the Committee is commendable," she added.
Manjoo noted that the Azerbaijani government pays special attention to enhancing the empowerment of women in public life, including initiatives on women through seminars and awareness campaigns.
"Work carried out in Azerbaijan on women's participation in public and political life and creating opportunities for using funds for female entrepreneurs is encouraging," she added.
The UN Special Rapporteur regretted the fact that women and children are badly affected by the serious consequences of Armenian aggression against Azerbaijan.
"Millions of Azerbaijanis were forcibly expelled from their homes due the Nagorno-Karabakh conflict, and most of them were women and children," she said, pointing to her meetings with women whose family members are missing or martyrs.
The Azerbaijani government is taking all the necessary measures to provide education, employment, health care, psychological support, and apartments for Azerbaijani women, she concluded.
Related News