Azerbaijan's "Chovgan" included in UNESCO Intangible Cultural Heritage List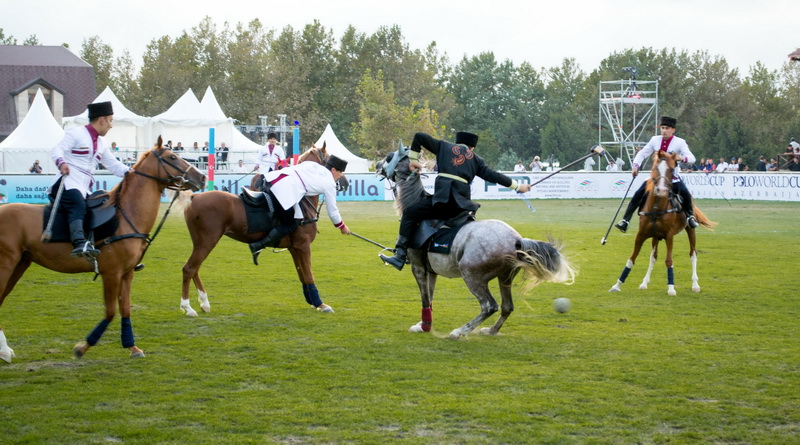 By Nazrin Gadimova
Azerbaijani game "Chovgan", which is played riding Karabakh horses, has been included in the List of Intangible Cultural Heritage of UNESCO at the request of Azerbaijan.

This decision was made at the 8th Session of UNESCO Intergovernmental Committee for the Safeguarding of the Intangible Cultural Heritage, which runs in Baku on December 2-7.

Chovgan, the original form of the polo sporting game that dates back thousands of years, is still played in Azerbaijan, but the modern version of the sport has not yet managed to gain a foothold in the land on the Caspian Sea.

Chovgan originated in the middle of the first millennium A.D. as a team game. It has been very popular for centuries both in Azerbaijan and Central Asia. Fragments of the game were portrayed from time to time in ancient miniatures, and detailed descriptions and rules of the game were also reflected in ancient manuscripts.