12 September 2013 09:11 (UTC+04:00)
1 901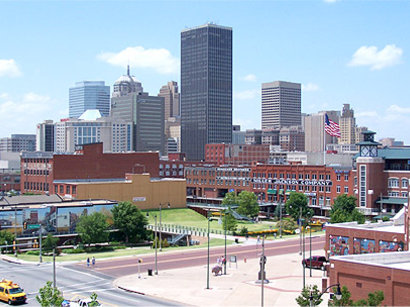 By Sara Rajabova
Governor of the U.S. state Oklahoma Mary Fallin, chairman of the State Senate Brian Bingman and Senate member Tom Ivester issued a statement in connection with the 10th anniversary of the Oklahoma National Guard's cooperation with Azerbaijan, the U.S. embassy in Azerbaijan reported.
The Oklahoma National Guard has been maintaining partnership with Azerbaijan since 2003 under the US State Partnership Program (SPP).
The statement gives information about the important geographic location of Azerbaijan, and says that Azerbaijan Democratic Republic was the first modern parliamentary republic in the Muslim world, which extended suffrage to women in 1918.
The statement also noted that modern Azerbaijan and the U.S. have been maintaining diplomatic relations for over 20 years and touched upon the historic visit of National Leader Heydar Aliyev to the United States in 1997.
Over the past 20 years, Azerbaijan strengthened its sovereignty and political independence and become an important partner of the U.S. in regional and global issues, the statement read.
The statement also appraised the productive and multilateral cooperation between Oklahoma National Guard and Azerbaijani Armed Forces, and reminded that over 190 exchange projects have been realized in 10 years.
The statement's authors once again underscored that Azerbaijan is a reliable partner of the U.S. and that the country has supported international military operations in Afghanistan, Iraq and the Balkans.
The peacekeeping contingent of the Azerbaijani armed forces has been serving under the NATO-led International Security Assistance Force (ISAF) in Afghanistan since 2002. The Azerbaijani peacekeeping contingent started serving with 22-people-strong personnel and the number of the contingent was increased in 2008 and reached the level of a detachment.
The authors also appraised the contribution of Azerbaijan to the energy security of the world and Europe and emphasized the support of the U.S. to Azerbaijan in this sphere.
In addition, the Oklahoma officials who appraised the prevailing religious and ethnic tolerance in Azerbaijan expressed the support of the state of Oklahoma to the development of strategic partnership between Azerbaijan and the U.S., as well as called on the U.S. administration to strengthen the bilateral relations with Azerbaijan in various spheres.
Related News