ADB to make recommendations on toll roads in Azerbaijan by fall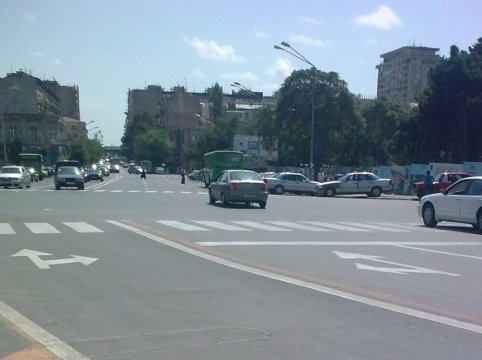 By Aynur Jafarova
The Asian Development Bank (ADB) will complete a study of possibilities for introducing toll roads in Azerbaijan by September-October, the Baku office of the bank reported.
These studies are carried out in the frame of the first tranche of $200 million allocated by the ADB for reconstruction of the Masalli-Astara highway in late 2007 within multitranche project for road projects.
"Recommendations will be made based on these studies with regards to establishment of the legal framework for toll roads as well as sections of roads, where introduction of fees is under consideration, will be identified. The consultant plans to present a report in September-October, 2013," the bank's representative office informed.
In addition, a consultant was attracted as part of the ADB program to develop the road network in the country.
"A consultant will be selected in the next month or two to conduct analysis for identification of possibilities for the introduction of toll roads in the country, particularly in Baku. The consultant will require about a year to complete his work," the bank said.
The consultant should conduct a study on the state of automobile road network, traffic density, road surface, and identify the needs for improvement of roads in the subsequent 10-year period.
The task of the consultant also includes assessment of the road network in accordance with traffic density, its economic importance in the region, demands related to current condition and vehicles using the projected highway.
The consultant should identify roads that are important from an economic point of view, and prepare a schedule of registration in numerical order.
The consultant should pay particular attention to the calculation of income to be derived from toll roads, and roads with a high rate of return should be taken into account for the projects based on cooperation of public and private sectors.
At present, ADB has seven active projects in Azerbaijan. Its current portfolio hits $990 million. Around 46 percent of the portfolio falls to the transport sector.
According to the bank's updated business plan on operations in Azerbaijan for 2012-2014, the total amount of funding for ADB approved projects in Azerbaijan in this period will hit $575 million.
Azerbaijan has established a legal framework for regulation of toll roads as well. A relevant bill on amendments to the "Law on roads" has been approved by the parliament.
According to the new legislation, the toll roads will be created to modernize and expand the highway system, attract foreign investment, render high quality services to car drivers, ensure safety on the road, etc.
Fees for such roads may be applied for using the whole road or a part of it. The cost of using roads will be determined by relevant executive authorities.
Military and special purpose vehicles including police, utilities and ambulance will use these roads free of charge.