17 June 2013 11:49 (UTC+04:00)
1 309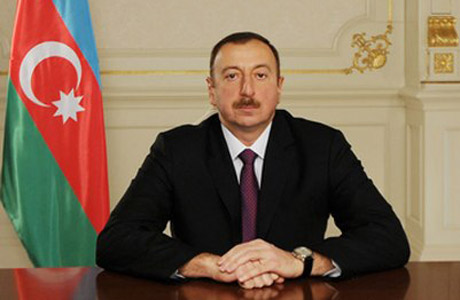 Azerbaijani President congratulated Hassan Rouhani on his election as the President of the Islamic Republic of Iran on June 16.
"These relations are based on the will of our peoples, who historically have lived in an atmosphere of good neighbourhood and friendship," the letter of congratulation said. Our peoples are bound together by shared spiritual values and traditions, as well as mutual trust and confidence, which have stood the test of time. I am confident that we will further make joint efforts to successfully continue our intergovernmental relations, which were established on solid foundations, and bilateral and multilateral cooperation in the best interests of our countries and peoples."
President Aliyev wished Hassan Rouhani a robust health, happiness, and successes in activities for the prosperity of the Iranian people.
Related News