New grammar of Azerbaijani language to be developed soon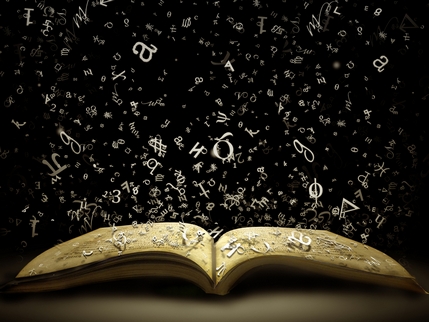 By Nigar Orujova
The institute of Linguistic of the Azerbaijan National Academy of Sciences (ANAS) with participation of the most prominent linguists will develop a new grammar of Azerbaijani language, Institute Head Fakhraddin Veyselli said on May 8.
The state program on the use of Azerbaijani language in the context of globalization, in accordance with the requirements of the times and the development of linguistics in the country, was approved by Azerbaijani President Ilham Aliyev on April 9.
In the frame of the program, the ANAS and the Education Ministry will prepare new standards of Azerbaijani language teaching methods, improving the structure of the ANAS Institute of Linguistics in 2013-2015.
According to the presidential order, the fundamental researches of Azerbaijani language should be continued. For this purpose, it is planned to prepare fundamental functional Azerbaijani grammar system in accordance with the single norms. A writing team for this aim has already been created and the broad action plan has been developed, Veyselli said.
The new grammar of Azerbaijani language, with all aspects of the language, including phonotactic, intonation, prosody, will be written from the theoretical point of view. As a result, a new functional grammar reflecting all the issues of the theoretical linguistics of the last years will be created, whilst the current Azerbaijani grammar is descriptive.
The new grammar will solve all current problems, Veyselli believes. New grammar system will not be based on the classical form or fiction.
Developing of the new grammar requires scrutiny study, and the grammar is planned to be finished in two years, he noted.
According to Azerbaijan's State Committee on Standardization, Metrology and Patents, a national information system of terminology will be created in Azerbaijan. The system will be established in accordance with international standards within the language program.
"As part of the action plan of the program, the committee's relevant agencies are tasked to strengthen the control over the presence of information for consumers in Azerbaijani language on a product imported in the country. In this regard, the State Committee jointly with the National Academy of Sciences of Azerbaijan has begun a work to develop a national information system of terminology," the Committee informs.
The program aims to protect Azerbaijani language in all spheres of public life, including commercial sites and advertising.
The program also envisages creatiing a single information database of Azerbaijani language as the state language in Azerbaijan by 2015.
The Azerbaijani language, which belongs to the ancient Turkic group of languages, was declared the official language of the Azerbaijan Republic, which currently has a population of over 9 million people, by holding a nationwide referendum in 1995.