Azerbaijani President makes phone call to President Recep Tayyip Erdogan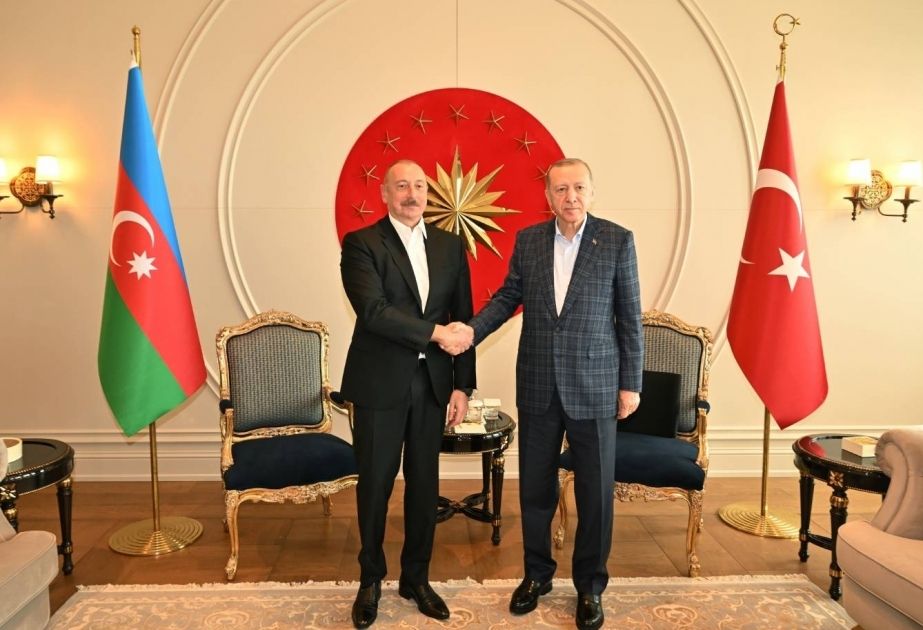 On May 15, Azerbaijani President Ilham Aliyev made a phone call to Turkish President Recep Tayyip Erdogan, Azernews reports.
The President congratulated President Erdogan and the People's Alliance on the occasion of winning the majority of votes in the presidential and parliamentary elections held in Türkiye.
President Ilham Aliyev noted that the Republic of Türkiye has made great progress under the leadership of Recep Tayyip Erdogan, and as a manifestation of this, the fraternal Turkish people have shown their trust in their leader in these elections as well.
Turkish President Recep Tayyip Erdogan thanked the President of Azerbaijan for the attention and congratulations.
During the phone conversation, the heads of state once again underlined that friendly and brotherly relations between the two countries are permanent and unbreakable.
---
Follow us on Twitter @AzerNewsAz