Some 5,678 houses to be built in Fuzuli by 2026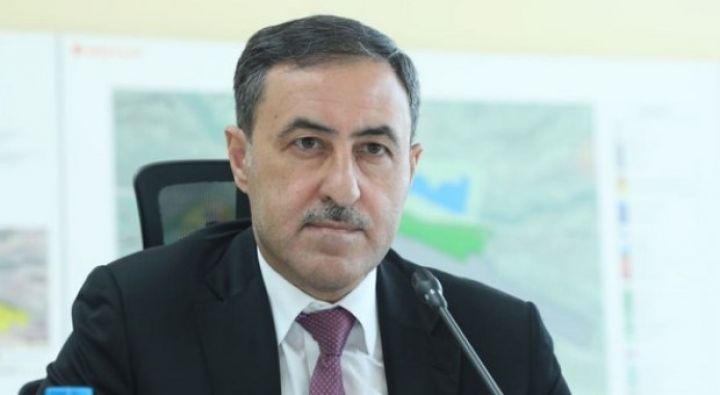 By 2026, the construction of 5,678 houses - 2,326 apartments and 3,352 private houses - is planned in Fuzuli region, Azernews reports, citing the first deputy chairman of the State Urban Planning and Architecture Committee, Namig Hummatov telling at the meeting of the Working Group on Urban Planning Issues, held at the Fuzuli International Airport.
Hummatov said that it is planned to build apartments in Fuzuli city, and individual residential houses in the villages.
In addition, the deputy chairman noted that the total length of the road-street network of Fuzuli city will be 87.5 km.
"The design work on 18 km of this has been completed and submitted to the State Expertise Department of the Ministry of Emergency Situations. Most likely, at the end of this month, the project will be examined and the construction of the road-street network will be started in Fuzuli," the deputy chairman said.
Namig Hummatov added that In 2022, 1,536 hectares of land in Fuzuli have been cleared of mines and a total of 2,620 hectares of land in settlements is planned to be cleared of mines. In the first quarter of this year, 622 hectares of land were demined. Namig Hummetov pointed out that all of these enable to start construction.
The deputy chairman also added that in the near future, the construction of Devletyarli, Dadali, and Pirahmadli villages of the Fuzuli district will begin, and the design works are being done to start the construction of 7 more villages.
---
Follow us on Twitter @AzerNewsAz