Military medical personnel of Azerbaijani army accomplish their job in Kahramanmaras [PHOTO]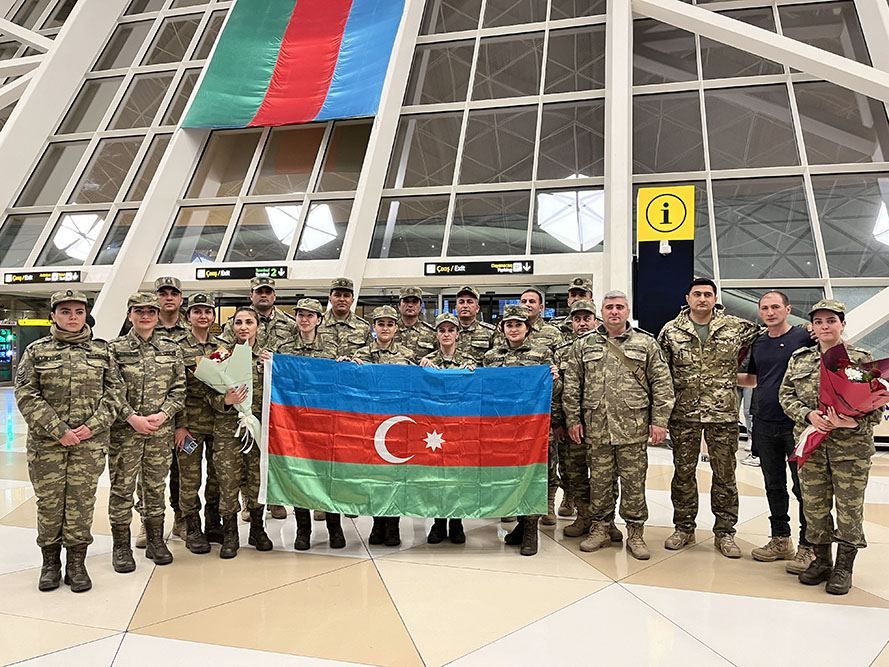 Azerbaijani army's military medical personnel completed their activities in quake-hit Kahramanmaras and returned home, Azernews reports per the country's Defense Ministry.
While in Turkiye, the military doctors, in cooperation with representatives of the Turkish Health Ministry and Armed Forces, provided medical assistance to the earthquake victims. Azerbaijani medical staff performed a total of 81 surgeries and provided outpatient care to 517 people.
Meanwhile, Azerbaijani volunteers, providing assistance to quake victims in the tent cities in Turkish Kahramanmaras, Hatay, Adiyaman, and Malatya provinces for the third week, also help with unloading, sorting, and distributing food, clothing, and medicines, as well as delivering other aid to various points. The volunteers give out water and hot drinks to the local population, deliver the necessary assistance to dozens of neighborhoods located in different disaster areas and offer other support services. They also visit remote villages to provide them with humanitarian aid.
Furthermore, the Azerbaijani volunteers begin working in a bakery and distribution center, as well as actively participating in humanitarian activities.
The volunteers are setting up rehabilitation tents, they also provide psychological support services to hundreds of children in order to minimize the quake shocks. In addition, Azerbaijani youth have also set up tents that function as "mother and child support centers," in which conditions are created for screening films and cartoons for children.
The European-Mediterranean Seismological Center reports that on January 6, a 7.4-magnitude earthquake hit central Turkiye. The epicenter of the earthquake was 26 kilometers off Gaziantep with a population of about 1.06 million. The earthquake's epicenter was located 7 km below the surface. According to Turkiye's Disaster and Emergency Management Authority, three more earthquakes with magnitudes of 6.4 to 6.6 shook the province of Gaziantep in southeastern Turkiye.
---
Follow us on Twitter @AzerNewsAz