Azerbaijan dispatching aid, rescuers to Turkiye amid devastating quake [PHOTO/VIDEO]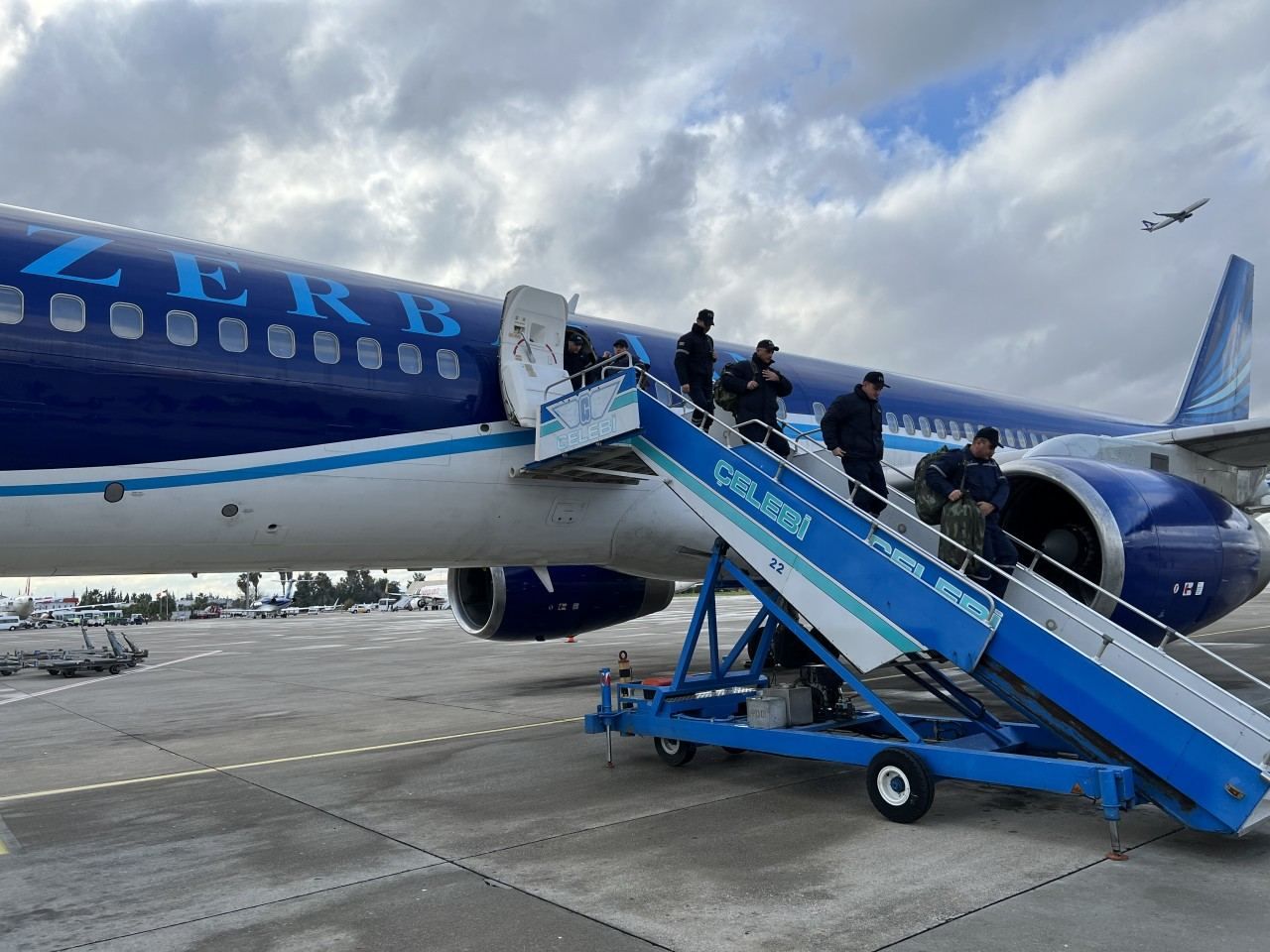 As instructed by President Ilham Aliyev, Azerbaijani Emergency Ministry's rapid reaction forces have arrived in Turkiye to conduct search and rescue operations, as well as eliminate the implications of the powerful earthquake, Azernews reports.
It was noted that a team of 420 people will join the search and rescue operations and work to clear the rubble.
The rescue team has already left the city of Adana, where it arrived earlier, to the earthquake zone.
Additionally, two more planes with aid cargo will be sent to Turkiye to eliminate the consequences of the disastrous earthquake.
One of the planes will deliver a mobile field hospital of the Emergency Ministry with 41 people, equipped with all kinds of medical equipment and appropriate conditions for examination, operations, and treatment of seriously wounded and sick people.
The mobile hospital consists of 4 functional blocks - reception and distribution, laboratory, surgical, and resuscitation, three auxiliary containers, and 3 modules. The ministry's professional medical staff will operate in the mobile field hospital. The plane will land at Adana Airport. The second plane will soon be dispatched.
The second one will deliver tents, bedding, heaters, and other equipment to accommodate people affected by the quake.
A 7.7-magnitude earthquake was recorded in central Turkiye on the morning of February 6, 2023, according to the European-Mediterranean Seismological Center. The quake's epicenter was located 26 km away from the city of Gaziantep with a population of about 1.06 million. The source of the earthquake was 7 km below the surface.
Further, three more quakes with a magnitude of 6.4-6.6 rocked Gaziantep province in south-eastern Turkiye. As a result of the earthquake that hit Turkiye, strong tremors were also felt in Syria, Lebanon, Egypt, and Cyprus.
According to the latest figures, nearly 3,000 people were killed and 15,834 people were injured in the quake.
--
Sabina Mammadli is AzerNews' staff journalist, follow her on Twitter: @SabinaMmdl
Follow us on Twitter @AzerNewsAz