Foreign Ministry blames anti-Azerbaijani campaign in Iran on terror attack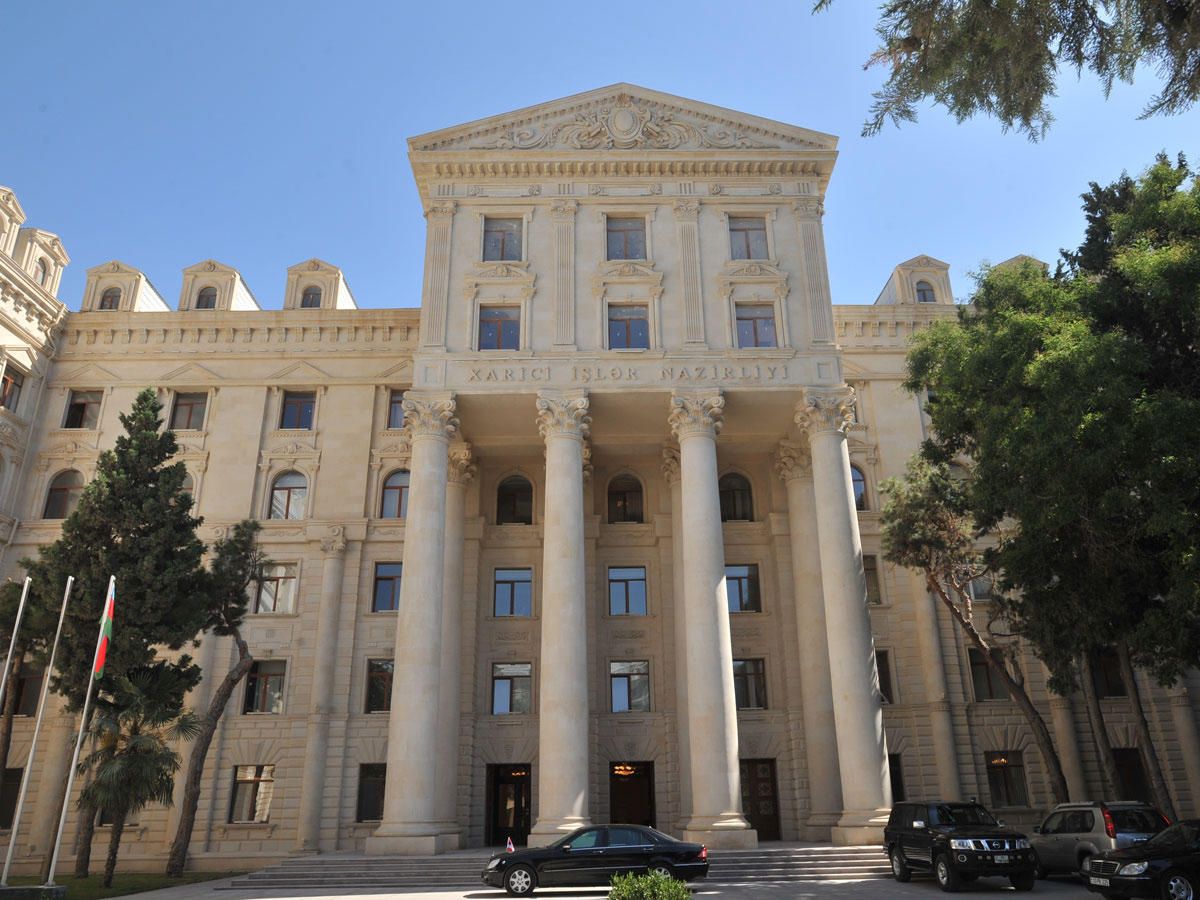 The Azerbaijani Foreign Ministry in a statement on the terrorist attack on the country's diplomatic mission in Iran attributed the incident to the recent anti-Azerbaijani campaign in that country, Azernews reports per the ministry.
Condemning the attack, the ministry noted that as the host country, Iran has to fulfill its obligations under the Vienna Convention on Diplomatic Relations and ensure the security of the embassy and the safety of its employees.
The ministry recalled that there have been attempts to threaten Azerbaijan's diplomatic mission in Iran, and for this reason, it was constantly called to take measures to prevent such cases and to ensure the safety of the Azerbaijani diplomatic mission.
"Unfortunately, the latest bloody terror attack demonstrates serious consequences of not showing proper sensitivity to our urgent appeals in this direction. We strongly demand that Iran identify and punish the perpetrators of the mentioned terrorist attack, as well as the instigators of this bloody act as soon as possible in the strictest manner," the ministry said.
The ministry added that Azerbaijan will use all the opportunities given by the relevant international mechanisms in order to identify the perpetrators and ensure a proper punishment.
In an interview with TRT Haber, Foreign Ministry Spokesperson Ayxan Hajizada stressed that the Azerbaijani government plans to evacuate the embassy in Tehran in the near future.
"Each state is responsible for ensuring the security of foreign embassies in its country," he added.
He also added that Iran bears full responsibility for the attack on the embassy.
--
Sabina Mammadli is AzerNews' staff journalist, follow her on Twitter: @SabinaMmdl
Follow us on Twitter @AzerNewsAz