Victory march and flash mob held in Baku [PHOTO/VIDEO]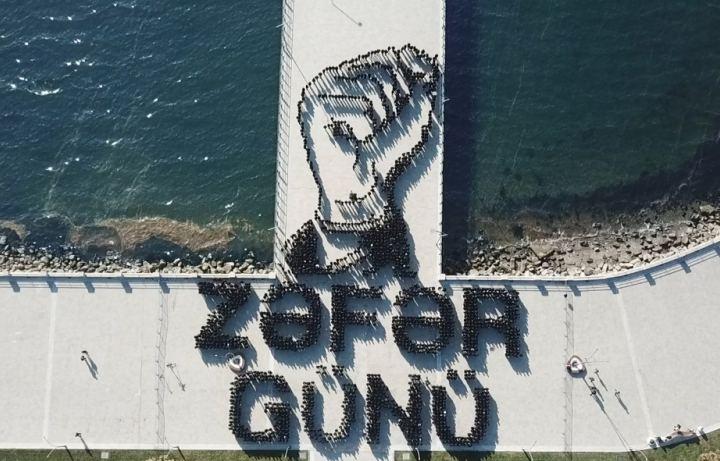 By Trend
A march on the occasion of November 8 - Victory Day has been organized in Baku, Trend reports.
The Victory march, accompanied by the military bands of the Military Lyceum named after Jamshid Nakhchivanski of the Ministry of Defense of Azerbaijan, the Training and Education Center of the Azerbaijani Army continued from the Azneft circle to the White City Boulevard.
The cadets of the Azerbaijan Military Academy named after Heydar Aliyev carried the 440-meter-long Azerbaijani flag along the march route. The march was accompanied by a cavalry detachment.
The victory march was culminated in a flash mob organized with the support of the "Regional Development" Public Union, featuring the composition "Iron Fist", a symbol of the Azerbaijan's Patriotic War that was demonstrated with the participation of young volunteers.
---