2 November 2018 15:13 (UTC+04:00)
2 576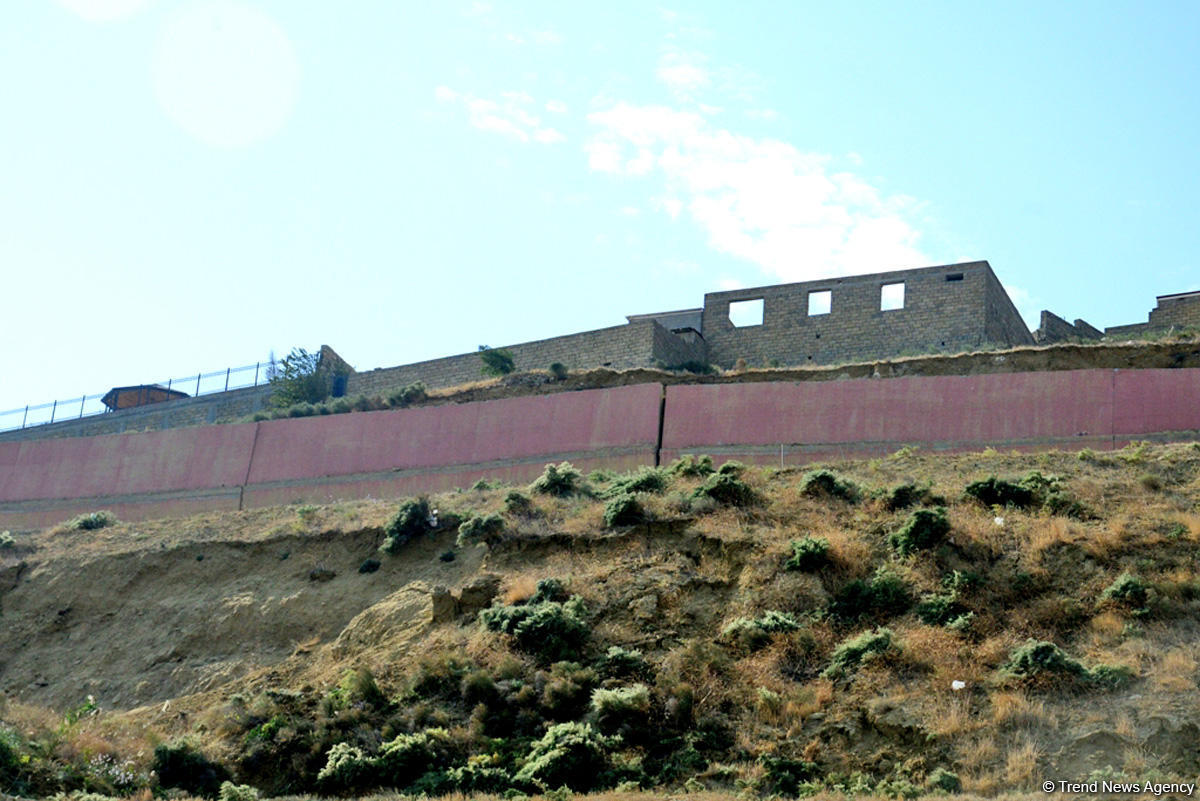 By Narmina Mammadova
Landslides, the movement of masses of rock, debris, or earth down a slope due to gravity, cause serious problems for many countries around the world.
Fortunately, this geological phenomenon is not common in Azerbaijan, but the country still has some landslide zones.
In Azerbaijan and on the Absheron Peninsula, observations on the dynamics of exogenous geological processes continued in October 2018.
The head of the geological planning expedition of the National Geological Survey Service of the Ministry of Ecology and Natural Resources, Aziz Garalov, told Trend on November 1 that the monitoring continues on the Bayil landslide zone in the Sabail district of Baku.
Cracks in the lighthouses, installed there, as well as activity in the dynamics of the landslide process were not observed.
However, according to the data as of November 1, cracks in the lighthouses installed, and expansion of cracks in the ground were observed in the Badamdar landslide zone, Garalov said.
"On October 13, a landslide and subsidence process took place on the territory. The width of the site that has undergone the landslide process was 200-220 meters, the length is 250-280 meters," he said, stressing that at present the situation remains tense.
Garalov also noted that monitoring is also continuing at the landslide site near the TV tower: there were no cracks in the installed lighthouses, and there is no activity in the landslide process.
"Monitoring is also continuing in the landslide area of ​​Bukhtinskaya Street: there were no cracks in the lighthouses, however, relative activity was recorded in the dynamics of the landslide," he said.
Garalov added that as a result of monitoring in the landslide zone Zikh-1, activity in the dynamics of the landslide process was observed.
"In addition, in the village of Masazyr, on the Zali Lake site, relative activity was registered in the dynamics of the landslides under the influence of natural and man-made factors. Relative activity is observed in the landslide zone in the village of Nubar, also under the influence of natural and man-made factors," Garalov said.
Earlier in January, the landslides were intensified in the village of Nubar, Khatai district.
The activity of landslide zones were also observed in Binagadi district of Baku, some areas of Mashtaga village in Sabunchu district, Savalan settlement, Shusha town, located in Yeni Ramana settlement and Mirza Ibrahimov street in Masazir village of Absheron.
The activation of landslide areas on the Degadi-Palikesh highway was recorded as well.
Landslide activity was observed on the sections of the Jalilabad-Jangan-Soltankend and Khizi-Altiaghach highways.
Moreover, landslide areas intensified in the Shabran and Siyazan regions as well as on the Guba-Khinalig highway.
Landslides usually occur on valley slopes or river banks, in the mountains, on seashores, and even on the seabed. Scientists believe that human activity is the reason for 80 percent of the landslides, as the agricultural activity increases the risk of landslide occurences.
--
Follow us on Twitter @AzerNewsAz
Related News